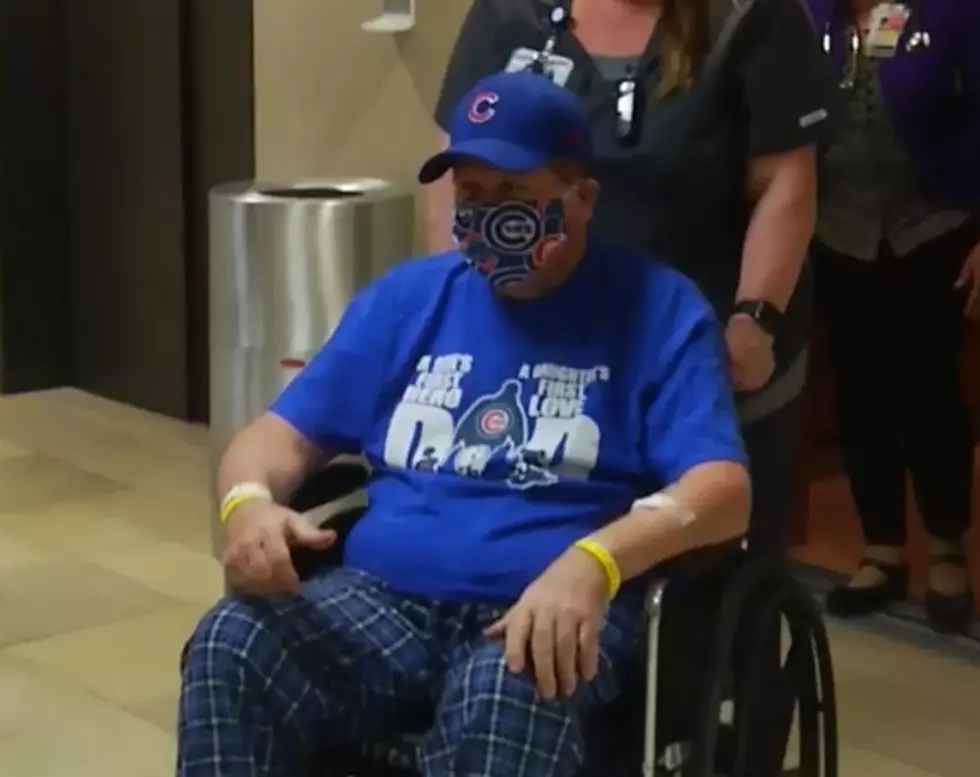 Man Released After Cedar Rapids' Longest COVID-19 Hospitalization
Iowa's News Now
Much of the last seven weeks have been a blur for John Todd of Cedar Rapids. After being hospitalized for coronavirus at Mercy Medical Center in Cedar Rapids on Monday, May 4, he was finally released on Monday, June 22. A full seven weeks, or 49 days, later. Todd's stay is the longest of any coronavirus patient at the Cedar Rapids hospital.
After not qualifying for a coronavirus test, and being turned away three different times, Todd's granddaughter Nicole told Iowa's News Now the directions she gave to her grandfather:
I finally said call 911. They won't turn you away... The ambulance almost turned him away but his oxygen was low.
Enter your number to get our free mobile app
Two days after being hospitalized, Todd was put on a ventilator. It would help him breathe for the next 17 days, most of which he doesn't remember. He turned 56 while hospitalized, according to Mercy Medical Center.
As he left Mercy Medical Center Monday, Todd had a message for others battling the virus. He told Iowa's News Now, "Stay strong and believe. You will get through it."
Todd's release from Mercy on Monday was not only a big deal to him and the family of the Chicago Cubs fan. It was also huge for the hospital's staff. Nurse Jeff McMillen spoke of what it means to them:
Hope... It's hard during this time. Things like this give us hope that we will get through this.
That's a perfect reminder of just how difficult this is on everyone involved. The patients, families, and doctors and nurses who continue to battle COVID-19. Thank goodness they're all there for one another.
Iowans Share Things Their Dads Taught Them Them They'll Never Forget