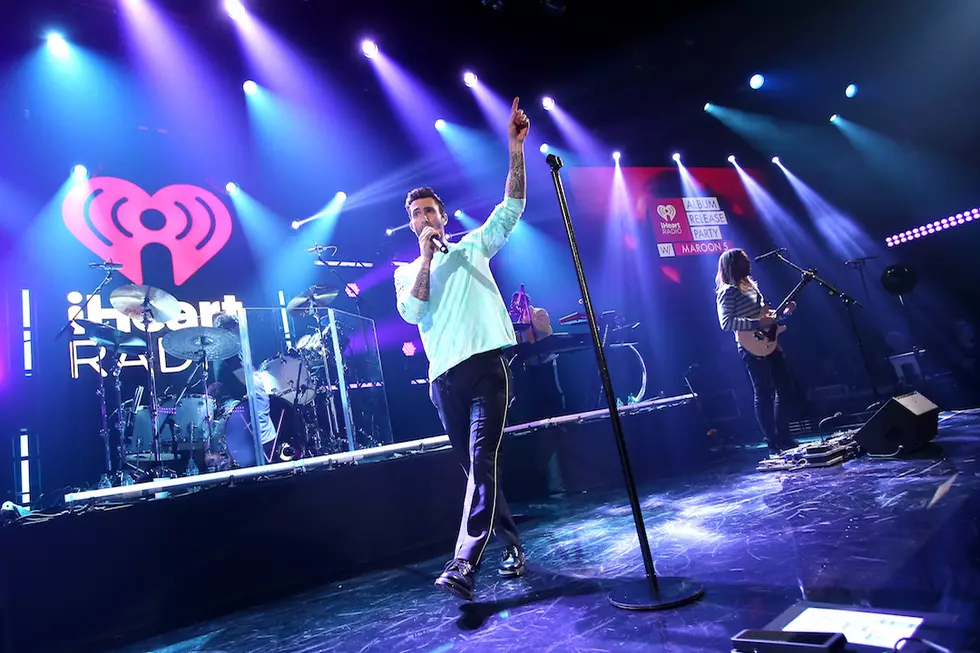 Maroon 5 Teases Cardi B Remix of 'Girls Like You'
Tommaso Boddi, Getty Images for iHeartMedia
The list of current Cardi B features is long, and it's growing.
The latest act to enroll the Invasion of Privacy rapper is Maroon 5. The band is gearing up to drop a Cardi-fied version of its single "Girls Like You" on Thursday (May 31) and dropped the news via Twitter today (May 30).
"Rumors are true. Our new single #GirlsLikeYou, ft. @iamcardib, is out tomorrow. Stay tuned for more!" the Adam Levine-fronted band tweeted.
Her Ora collaboration received some backlash from the LGBTQ+ community for its problematic lyricism, including a line about "scissoring," as well as getting drunk on "red wine" and kissing girls, but Cardi defended the song, tweeting:
"We never try to cause harm or had bad intentions with the song. I personally myself had experiences with other woman [sic] ,shiieeett with a lot of woman ! I though the song was a good song and i remember my experience."
She continued: "I know i have use words before that i wasn't aware that they are offensive to the LGBT community. I apologize for that. Not everybody knows the correct terms to use. I learned and i stopped using it."
Most Surprising Facts About Cardi B