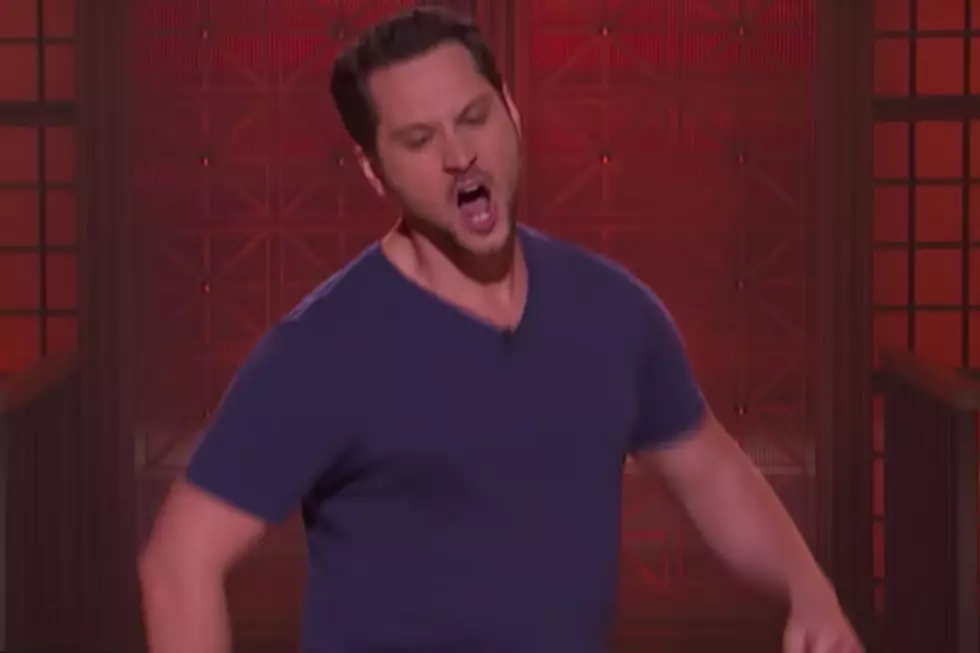 Matt McGorry Grinds Out 'Groove Thing' in 'Lip Sync Battle' Preview
YouTube
It's a Shondaland square-off on the next Lip Sync Battle, and at least one competitor has come to the battlefield prepared for serious war.
"Dreams really do come true," McGorry captioned in an Instagram photo-preview of the face-off. "Some of the most fun I've ever had in a single day. And [Young] KILLS it!"
Young, meanwhile, tried her hand at Lady Gaga's "Born This Way" in a preview released earlier this week. It's a little bit glitzier, showier and spilling over with metallics, but will it be enough to beat out McGorry and take the top spot?
Check out the clips and see who comes out on top May 11 at 10 PM EST on Spike.
Performers' Wildest Stage Costumes: