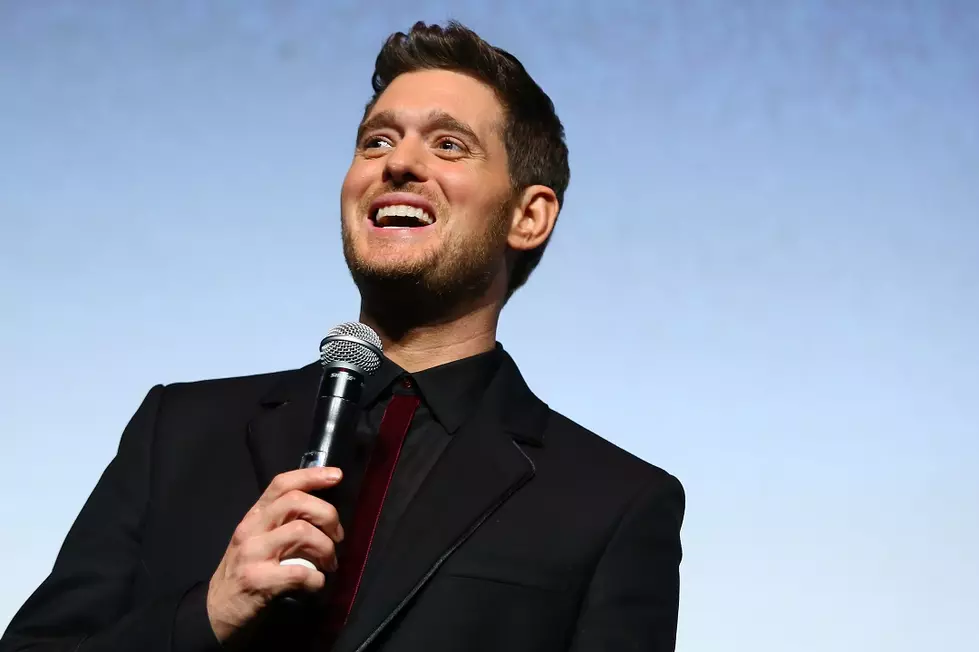 Michael Buble Comes To Moline and Des Moines in February
Ernesto Ruscio, Getty Images
Finally some GREAT news! I can't tell you how happy it makes me, to let you know via press releases from both the Wells Fargo Arena in Des Moines and TaxSlayer Center in Moline, that after postponing the "An Evening with Michael Buble" tour due to the Coronavirus pandemic, they will try again in February!
Hold on to tickets you had to the Des Moines concert May 13 or Moline May 14, because they will be valid for the respective rescheduled shows on Saturday, February 20, 2021 in MOLINE at the TaxSlayer Center and Sunday, February 21, 2021 in DES MOINES at the Wells Fargo Arena
Michael Buble made a statement on the reschedulings, saying "I am so looking forward to getting back on stage. I've missed my fans and my touring family. Meantime, I hope everyone stays safe.  We can all look forward to a great night out."
We here at 104-5 KDAT echo Buble's sentiments and cross our fingers these newly rescheduled shows can get off the ground.
So, to recap, the Michael Buble camp announces two rescheduled local dates on the "An Evening with Michael Buble" tour:
Saturday, February 20 at the TaxSlayer Center in Moline
Sunday, February 21 at the Wells Fargo Arena in Des Moines.
Be sure to download our free mobile app below for all the latest concert news and updates and to listen live from anywhere you are.
Enter your number to get our free mobile app
READ MORE: 25 Companies You Might Not Know Are Owned by Disney