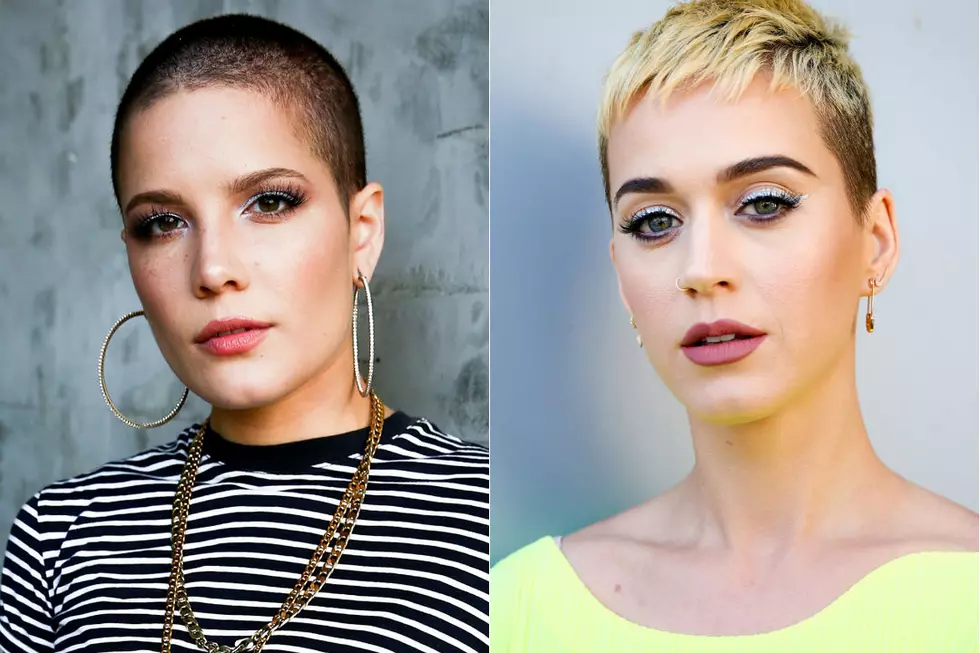 New Album Releases — June 2017
Rich Fury, Getty Images
The flowers are in bloom, the sun's shining and the official soundtrack to Summer 2017 is taking shape — this June's pop album releases are taking over.
To mark the year's halfway point, some of radio's favorite chart-toppers and promising young acts, alike, will drop new LPs that are sure to leave you buzzing. Katy Perry will finally unveil her fourth pop album Witness, Halsey will see if lightning can strike twice with sophomore effort Hopeless Fountain Kingdom and Lorde will see if her more grown-up sound resonates with listeners as Melodrama, her first work in four years, sees the light of day. And will a host of huge cameos — Perry among them — make Calvin Harris' Funk Wav Bounces Vol. 1 his most earworm-inducing project yet?
All the while, acts like Dua Lipa and Allie X will both see if they can hit it big with a pair of debut albums. And while Christina Grimmie's gone, she's hardly forgotten: the late singer's All Is Vanity is due out on June 2.
See which new June 2017 pop albums are sure to shake up the system below!
June 2:
All Time Low, Last Young Renegade
Bleachers, Gone Now
Charlie Fink, Cover My Tracks
Christina Grimmie, All Is Vanity
Dan Auerbach, Waiting on a Song
Dua Lipa, Dua Lipa
Halsey, Hopeless Fountain Kingdom
Marnie, Strange Words and Weird Wars
June 9:
Allie X, CollXtion II
alt-J, Relaxer
Ani DiFranco, Binary
Katy Perry, Witness
Lady Antebellum, Heart Break
London Grammar, Truth Is a Beautiful Thing
Phoenix, Ti Amo
Rise Against, Wolves
Sufjan Stevens, Bryce Dessner, Nico Muhly + James McAlister, Planetarium
June 16:
Beth Ditto, Fake Sugar
Com Truise, Iteration
Fleet Foxes, Crack-Up
Lorde, Melodrama
Nickelback, Feed the Machine
Omarion, Reasons
Royal Blood, How Did We Get So Dark?
Styx, The Mission
June 23:
Imagine Dragons, Evolve
Laurel Halo, Dust
Outlawz, #LastOnezLeft
June 30:
Calvin Harris, Funk Wav Bounces Vol. 1
Coldplay, Kaleidoscope
Kacy Hill, Like a Woman
LANY, LANY
TLC, TLC
The Best Pop Albums of 2016: