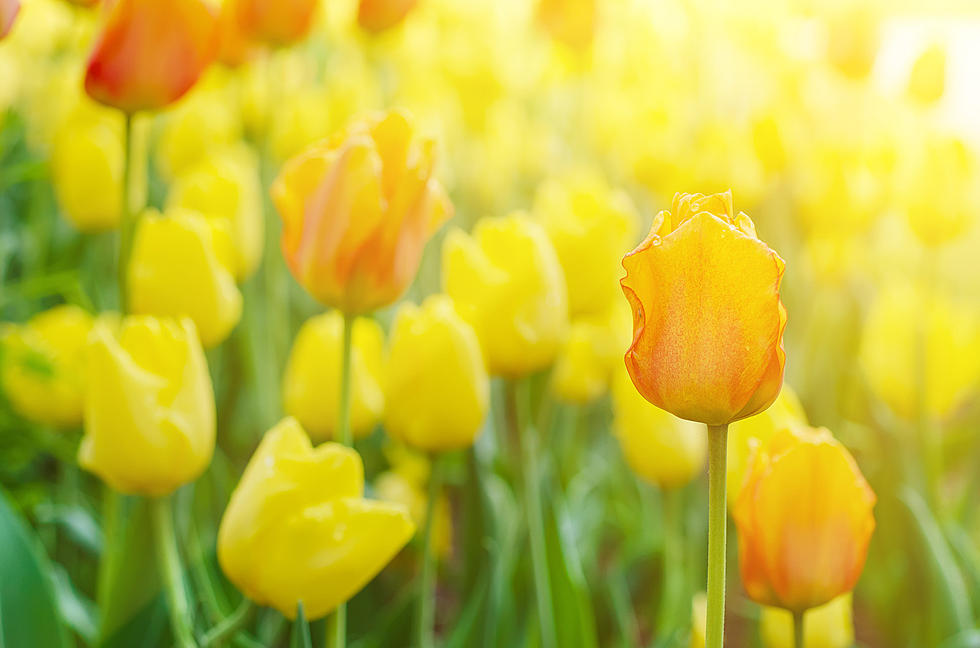 Central Iowa Town Cancels Annual Festival, Visitors Still Coming
Thinkstock
Pella sits in Marion County, Iowa. They have one of the lowest Coronavirus case counts in the state. Eight confirmed cases as of this writing and no deaths.  Their most popular event each Spring is the Tulip Time Festival and even though they are one of the 77 counties that will be mostly back open for business as of May 1, city leaders did the right thing and canceled it this year. But that's not stopping would-be attendees from flocking into town, and needless to say, it's got everyone there on edge.
Thousands of visitors descending on a town still doing its best to promote social distancing despite its restrictions being eased, has shop and restaurant owners in Pella worried that the small number of cases is going to grow exponentially, but there's little they can do. The shop owners promoting social distancing doesn't mean it's actually happening, according to Kristi Balk, who is the fourth-generation owner of Jaarsma Bakery and spoke to the Des Moines Register about the concerns. Jaarsma is performing excessive deep-cleaning on a regular basis and "encouraging" patrons to wear masks.
KCCI even reports there are calls on social media to remove the tulips so no one has a reason to visit.
Added visitors have been a boost to Pella's economy, but Balk, for one, would understand if fewer people came because they were doing their part to slow a pandemic, rather than make their way into a town for an unofficial and unsanctioned version of an annual tradition.
Enter your number to get our free mobile app
KEEP READING: Creative Ways to Bring Joy to Your Neighborhood While Social Distancing