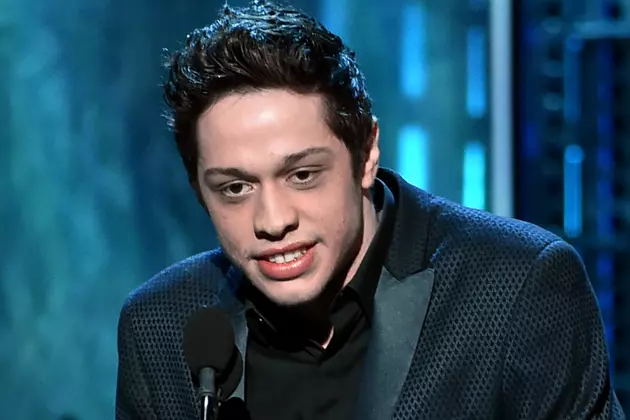 Pete Davidson Abandons Scheduled Show After Club Owner Makes Kate Beckinsale + Ariana Grande Joke
Kevin Winter, Getty Images
According to Page Six, the Saturday Night Live star abandoned his scheduled stand-up gig on Monday (April 29) at the Stress Factory Comedy Club in Connecticut after the club owner, Vinnie Brand, went on stage and joked about his ex-girlfriends.
Apparently, Davidson specifically asked that the actress and singer not be mentioned in his introduction, but Brand did it anyway. The 25-year-old comedian later apologized to fans on his Instagram Story, explaining why he decided to bail without notice.
"I'm sorry that we had to leave the show before I got to go on. The owner, Vinnie Brand, disrespected me, and did something that I told him not to do," Davidson said, "and I can't perform under those circumstances."
He went on to promise that he's going to make it up to everyone who purchased tickets by performing a free comedy show in the near future.
"Sorry again. This isn't your fault," he added.
Brand later spoke to Page Six and insisted he didn't do anything to disrespect Davidson. He claims he just did as he was told, which was to advise the crowd to behave and not heckle him with mentions of Beckinsale and Grande while he was on stage. Instead, it's being reported he "sarcastically requested" the audience not bring up their names.
According to fans who were at the show, they don't blame Davidson for ditching.