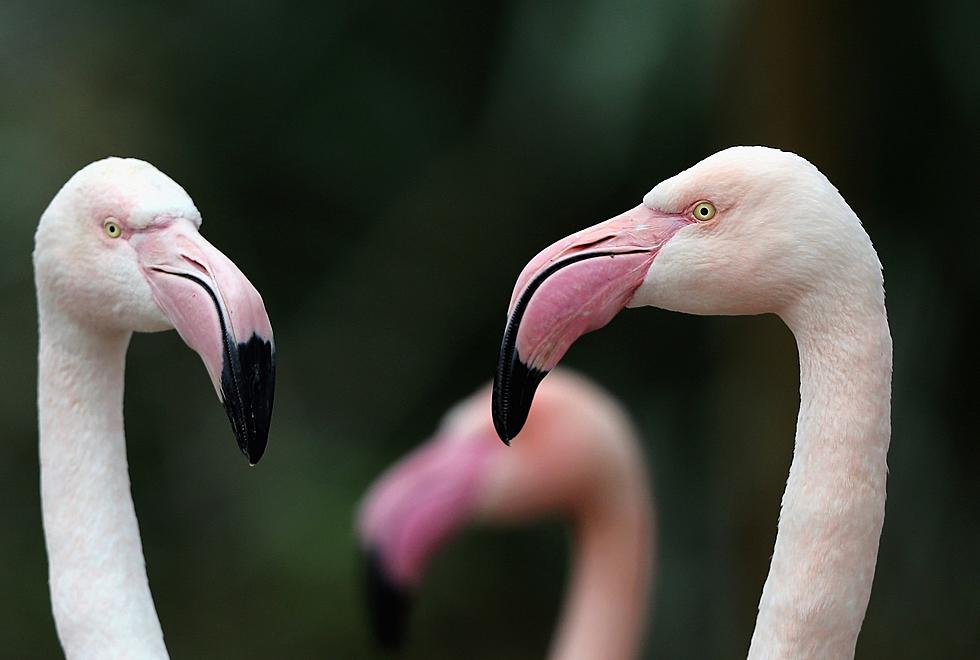 Why Were Pink Flamingos Seen in Wisconsin For First Time Ever? [VIDEO]
Getty Images
Sure, we see flamingos in zoos in the Midwest, but on a body of water? No way. Never. Last Friday, we were again reminded never to say never.
Birder Raynie Miller told CBS 58, "They've (American Flamingos) never been recorded before in the state (Wisconsin). This is the first time." We know they flew into Wisconsin, but why?
As it turns out, Wisconsin is at least the 11th state where flamingos have been seen in recent weeks. The American Birding Association believes Hurricane Idalia is why flamingos have been showing up in unusual places.
Hurricane Idalia came onshore on the morning of Wednesday, August 30. Days later, two American Flamingos were seen in Ohio, near Cincinnati. It was the first time flamingos had been recorded in Ohio. It was also the "farthest north record of this species in the American Birding Association Area." Not anymore.
Since Hurricane Idalia's landfall, flamingos have also been seen in a number of other places, many for the first time ever. Info courtesy of the American Birding Association and NY1:
Alabama
Ohio (1st time ever)
North Carolina (flock of 13)
Virginia
South Carolina (two sightings--2nd and 3rd in history)
Tennessee (second time; first was four years ago after Hurrican Barry)
Indiana and Kentucky (the same flamingo was in both states; first time ever in Indiana and the second-ever sighting in Kentucky)
Pennsylvania (first time ever)
Texas
Wisconsin (first time ever)
Lake Michigan at Port Washington, Wisconsin is the new record holder for the furthest northern location to see American Flamingos. It's estimated about 500 people took to the Lake Michigan shoreline for the unprecedented 8-hour visit on Friday (September 22).
The five Flamingos took back to the skies at approximately 5:15 Friday afternoon, undoubtedly in search of saltwater, and home.
Pelicans at the Coralville Reservoir Migrating Their Way Through Iowa
Iowa gets to see these beautiful creatures twice each year.
Gallery Credit: Julie James
https://thefw.com/commonly-seen-birds-iowa/