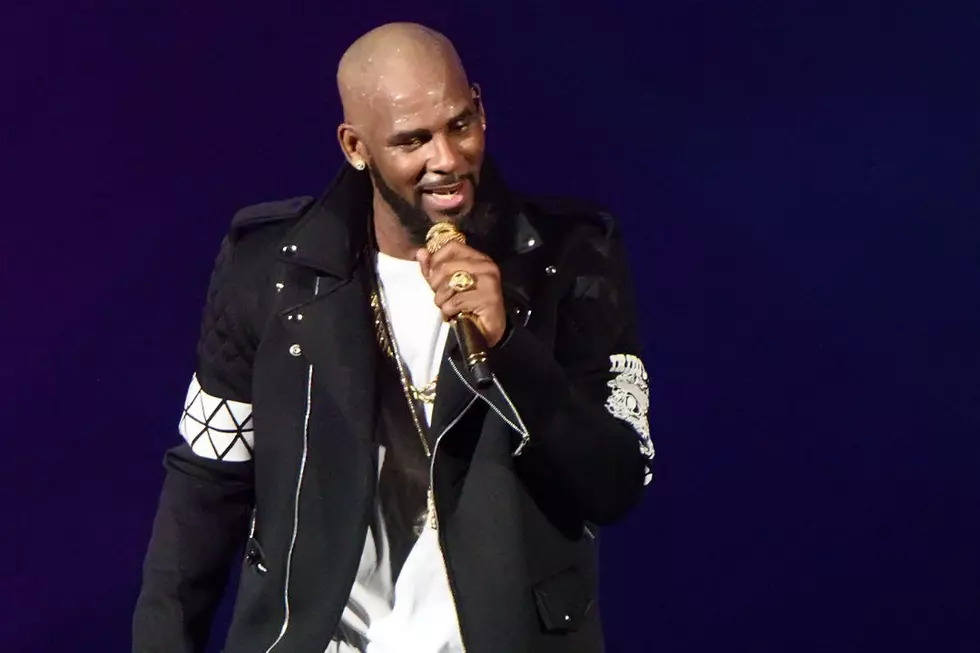 Father of R. Kelly's Alleged 'Cult' Captive: 'File the Lawsuit, See You in Court'
Daniel Boczarski, Getty Images
If a court battle is what R. Kelly wants, a court battle is what he'll get, the father of one of the singer's alleged captives is saying.
Yesterday (July 17), Buzzfeed published an explosive story in which it reported Kelly has been allegedly holding multiple women in an abusive "sex cult" over a period of years against their wills. Parents of the women told the site he "controls every aspect of their lives: dictating what they eat, how they dress, when they bathe, when they sleep, and how they engage in sexual encounters."
Kelly's team quickly and vehemently denied the claims, and threatened legal action, but in a new video uploaded to TMZ, Tim Savage — father of Kelly's reported captive Jocelyn Savage — says he's ready to go to war.
"Mr. R. Kelly, if you want to file a lawsuit, you should have filed it yesterday," he said. "I'm waiting on you. File the lawsuit. If that's what you want to do, see you in court. File it, so everyone can see your dirty laundry. That's what they need to see."
"And Jocelyn, I'm praying for you, baby," he added.
Kelly's statement claimed reports of the cult were ridiculous and unfounded.
"Mr. Robert Kelly is both alarmed and disturbed by the recent revelations attributed to him," it read. "Mr. Kelly unequivocally denies such accusations and will work diligently and forcibly to pursue his accusers and clear his name."
Celebrity Biopics: The Actors and Who They Played