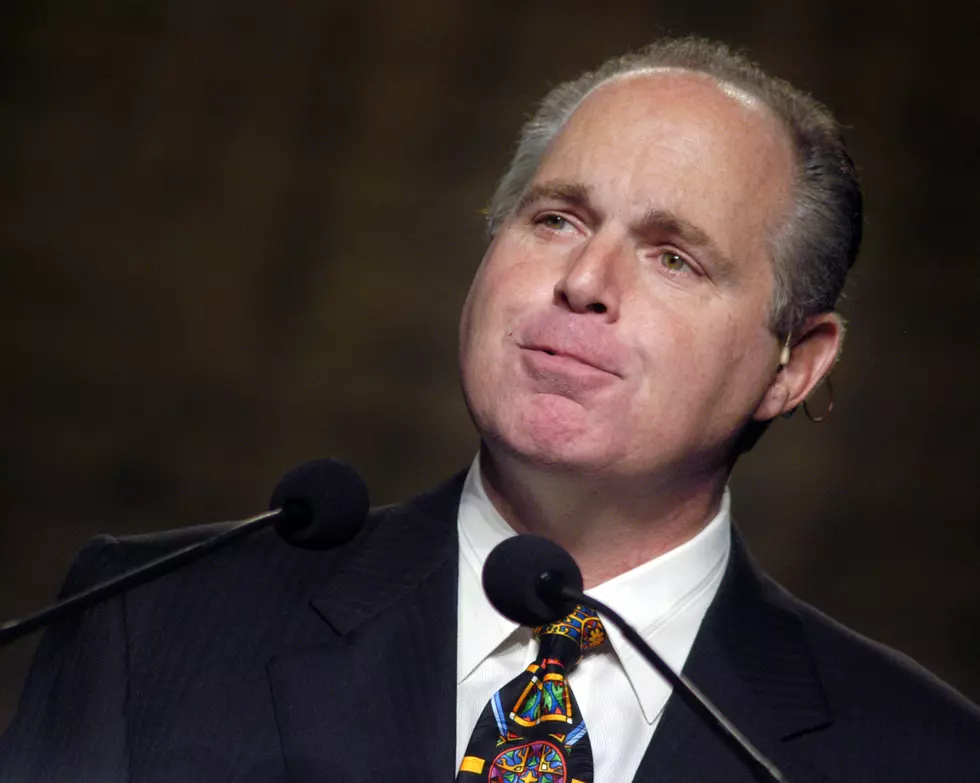 Radio Legend Rush Limbaugh Dies at 70
Getty Images
Rush Limbaugh, one of the most listened to radio personalities in the country for over 30 years, has passed away from lung cancer at 70 years old.
The political commentator's death was announced at the beginning of his radio show. The announcement was followed by the playing of one of the host's favorite songs, Ray Charles' rendition of America the Beautiful.
The announcement was made by Rush's wife, Kathryn at the beginning of his time slot.
Limbaugh was diagnosed with Stage-4 a little over a year ago, but it recently took a turn for the worse, according to his producers.
Over his career, Rush hosted his own TV show, a radio program, participated as a football commentator on ESPN, wrote 7 books. Two of his books were on The New York Times Best Seller List.
Among his accomplishments, Rush was inducted into the National Radio Hall of Fame, and the National Association of Broadcasters Hall of Fame.
In 2019, The Rush Limbaugh Show was named the most listened-to radio show in the US.
Read more at TMZ