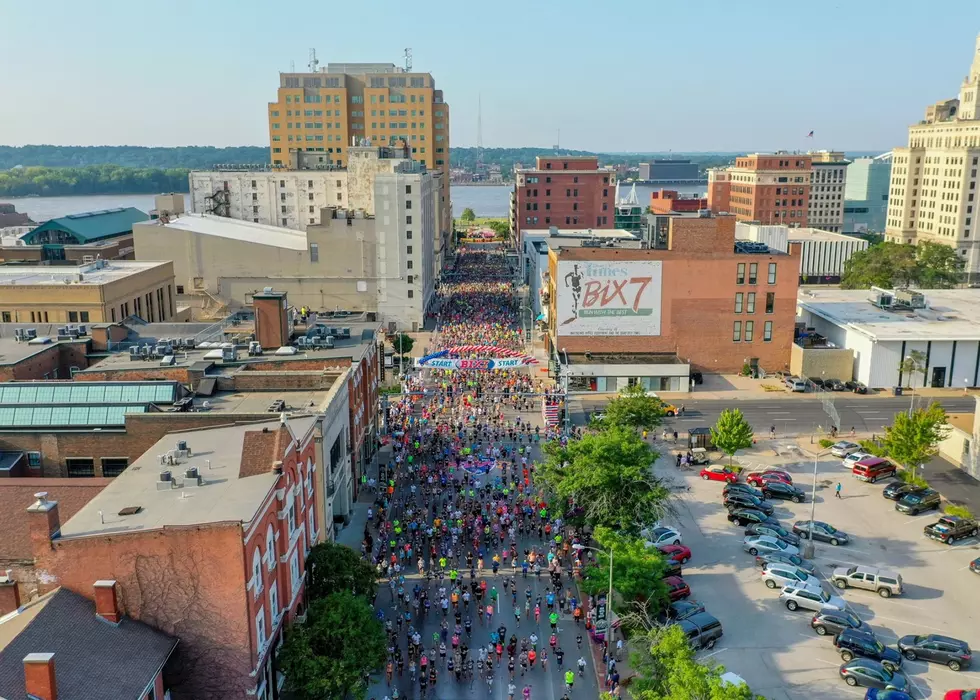 Iowa-Based Teeshirt Shop Bringing Sass To New Davenport Store This Fall
City of Davenport Government Facebook
A Des Moines-based teeshirt store that celebrates and roasts all things Iowa will open up a shop in Davenport this fall.
RAYGUNshirts announced on Facebook that they will be opening up a location in downtown Davenport in November. While they're getting ready to go, they need your help on coming up with funny QC shirt ideas today (August 19).
The exact date of their grand opening is TBD. But here are a few of their own teeshirt ideas in the comments, which are actually grand.
If you have a wonderfully sarcastic idea for a QC shirt, comment it on their Facebook post!
Ideas for the QC Shirts
They posted several ideas (which are definitely worth a scroll through the comment section) to get creative juices flowing but here are a few of my fave ones from their Facebook comments:
This one, which weirdly makes sense:
Statements of truth:
I will be needing this for Bix 2023:
This news, which really legit bummed me out to learn, #SpaceJam:
Our rich musical past that you might not have known about:
And our Olympian spirit:
So while there's no word yet on when exactly they will open in November, you will be able to find them at 210 E. 2nd St. As they get ready to open in Davenport, you can keep up with updates from RAYGUNshirts on Facebook and shop their collection online at their website here.
Meet Downtown Davenport's Newest Lounge. It's a Vibe.
M Lounge is ready to go on Brady St. and we stopped by for a first look at the new watering hole.
Old Elementary School Turned into "Old School Pizza"
You've never seen a school this cool!