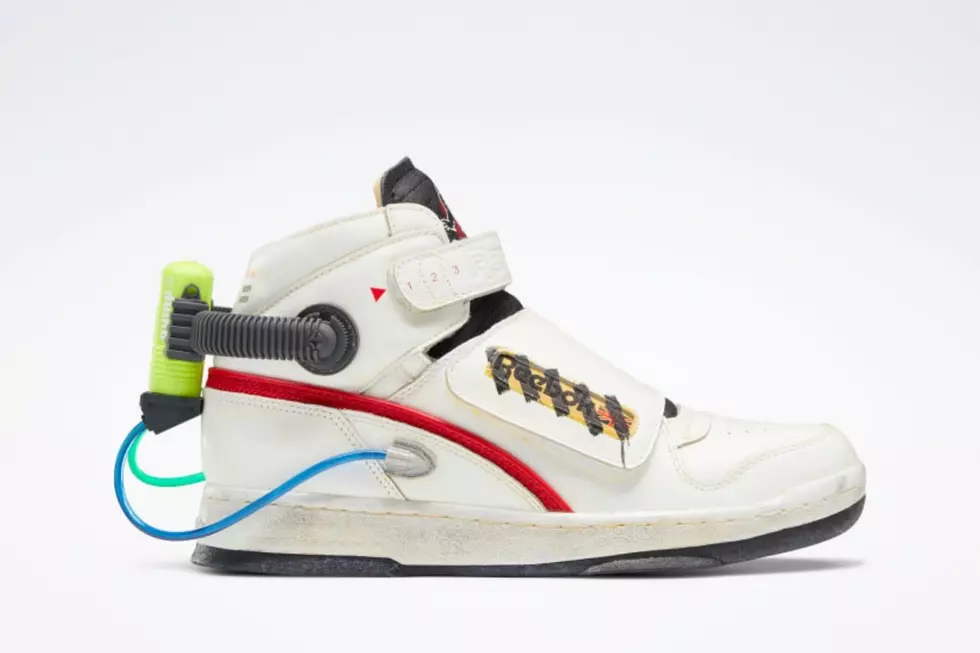 Reebok is Releasing a 'Ghostbusters' Shoe With a PROTON PACK!
Reebok.com
Reebok has released a new Ghost Smashers sneaker that comes with a removable mini proton pack, caution tape over the logo and a weathered look that makes it seem like the shoe is dated.
Reebok's website states that sneakers will cost $150 and will go on sale on HALLOWEEN. 
Ghostbusters Sneakers