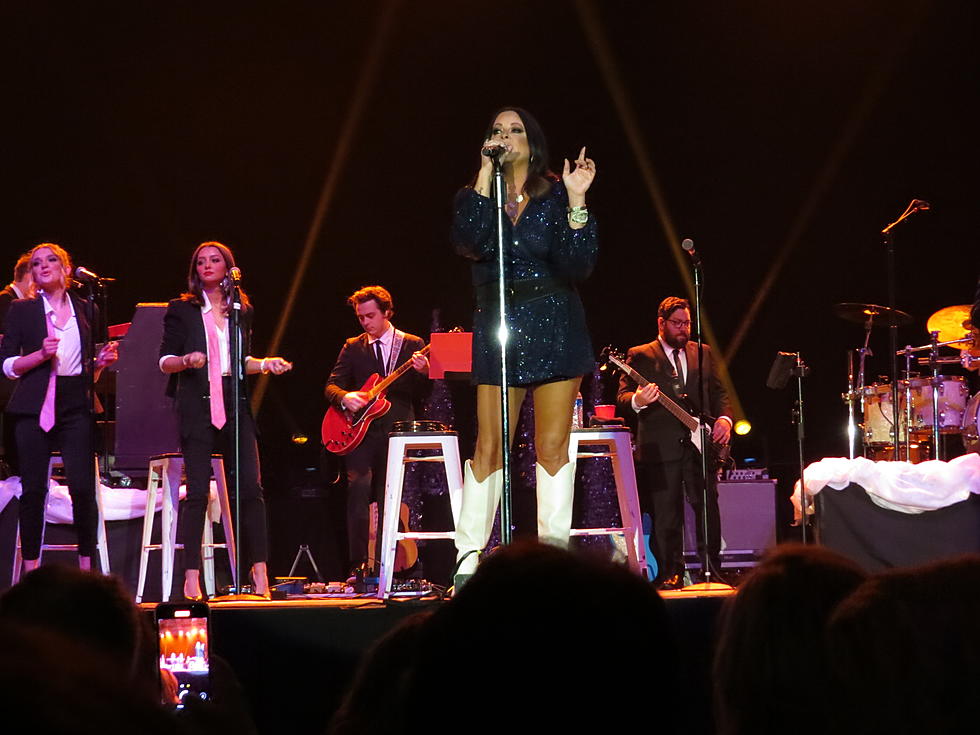 Sara Evans brings a Little Christmas to Dubuque
Photo by Julie B.
Country singer Sara Evans brought a little holiday cheer to the Dubuque Five Flags Center Friday evening (12/17/21).  Sara along with her eight piece band; which included two of her older children: Avery and Olivia.
Sara sang the classics "Sleigh Ride", "I'll Be Home for Christmas", "Last Christmas", "Silent Night", "Rockin' Around the Christmas Tree" and "O Holy Night".  It wouldn't be a Sara Evans concert without singing a few of her hits well;  "Suds in the Bucket", "Born to Fly" and "A Little Bit Stronger".  Sara Closed the night with "White Christmas" and "All I Want for Christmas is You".
With Christmas a week away tonight's concert was sure to get you in the Christmas spirit.  Thanks Five Flags for bringing another wonderful concert to the area.
Merry Christmas from All of Us at WJOD!!!