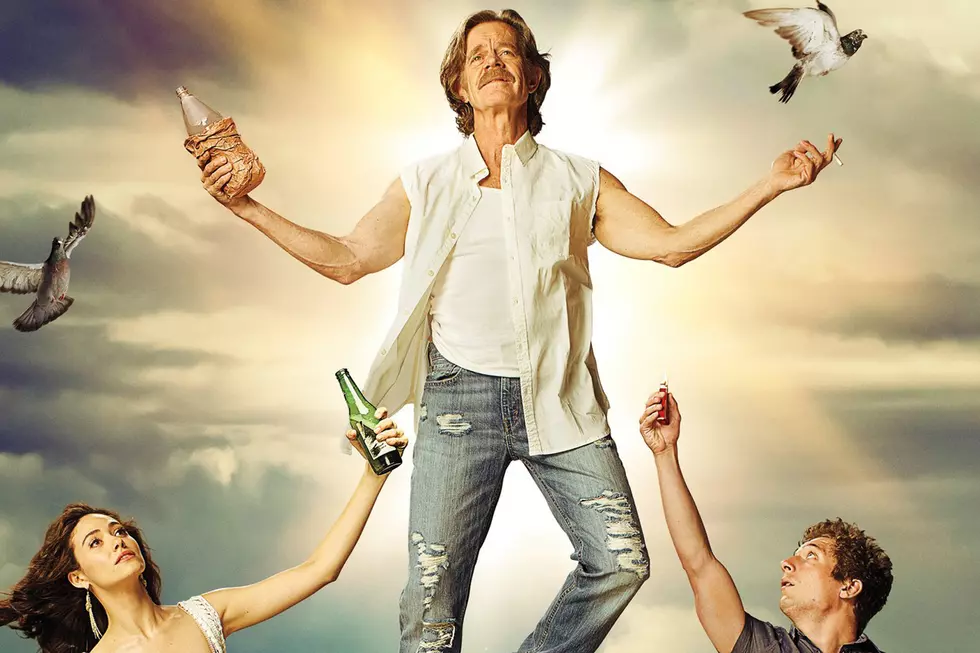 Frank Becomes 'St. Francis' in First 'Shameless' Season 8 Trailer
Showtime
Gone are the days of getting two Shameless seasons a year, but the near-miss of Season 8 will more than make up for it. Check out the first trailer for Season 8, as Frank finds religion in the wake of [SPOILER]'s death, and Fiona takes on a malignant new gig.
Ahead of its November 5 return, Shameless released a first trailer and poster for the eighth season that nearly didn't happen in the wake of Emmy Rossum's pay disparity with co-star William H. Macy. All that resolved; Season 8 will see Fiona as a new landlord while Frank finds religion after Monica's death, and it seems her buried meth will come back to haunt them all.
Not only that, but it looks like breast cancer might play a certain part in the season, given one of Kevin's shirts, and a later shot of him examining Fiona. Elsewise, Shameless Season 8 will feature Richard Flood as Ford, a freelance war photographer who meets Fiona, while Gossip Girl alum Jessica Szohr will play Nessa, one of Fiona's tenants and a lesbian with whom she develops a strong friendship.
We'll likely see further previews in October, so stay tuned for the latest on Shameless Season 8 and beyond.