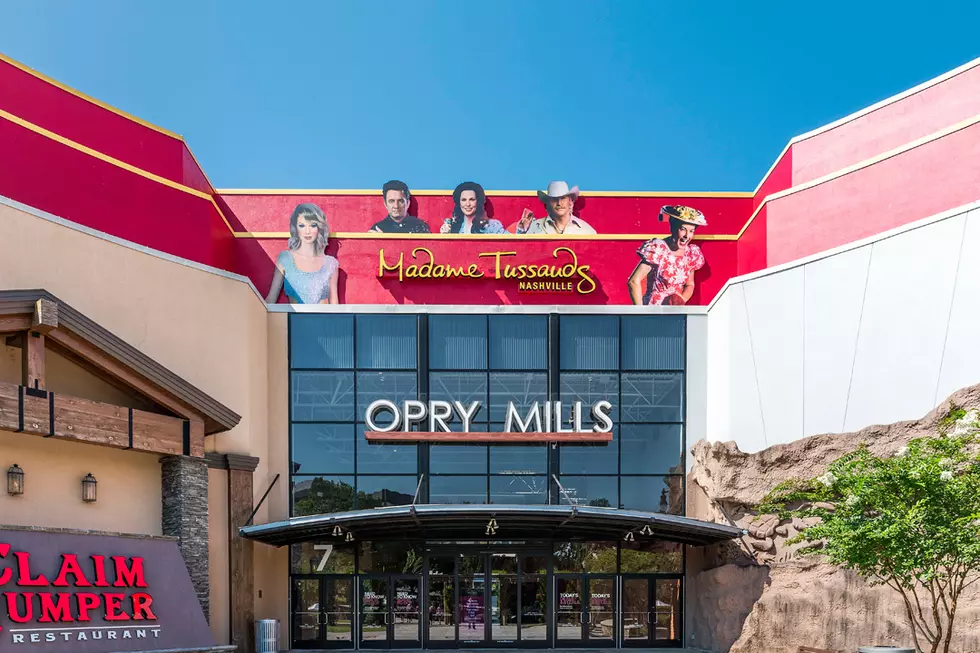 Shooting at Nashville's Opry Mills Mall Leaves One Dead
John Griem, Getty Images
A suspect is in custody after a shooting at Opry Mills Mall in Nashville on Thursday afternoon (May 3) that left one person dead. The mall is next door to the Grand Ole Opry.
The shooting happened around 2:20PM CT, with Nashville Fire Department reporting that one person, an adult male, was transported to a nearby hospital in critical condition. He was shot in the neck and later died.
Metro Nashville police tweeted just after 3PM that a suspect was in custody and precautions were being taken to sweep the mall. Numerous people are in lockdown in storage areas at the mall as the rest of the mall is evacuated.
In a press conference Thursday afternoon, Metro Nashville Police provided more other details. The shooting happened near the Lids and Auntie Anne's, across from Old Navy. A physical fight between two or three people escalated when one man pulled out a gun. The alleged shooter fired two shots, then fled the Opry Mills Mall and ran to a ticketing booth near the Grand Ole Opry, where he set his gun down and said he wanted no more trouble and to "call 911."
Inside that booth, a retired police officer from California was inquiring about a transaction and was able to take the gun and lead the accused shooter outside, where he then told him to lay on his stomach until police arrived.
Nashville Police say the victim and suspect may have known each other previously, and there's indication that the dispute was long-running. Both men are 22-year-olds from Nashville, and both were previously known to the police. The suspect has been cooperative.
Opry Mills Mall is a large mall that sits on the same plot as the Grand Ole Opry, although the Grand Ole Opry is separate from the mall. There is no show scheduled for Thursday night. The shooting happened less than two weeks after a shooting at a Nashville-area Waffle House. Alleged gunman Travis Jeffrey Reinking was arrested on April 23.