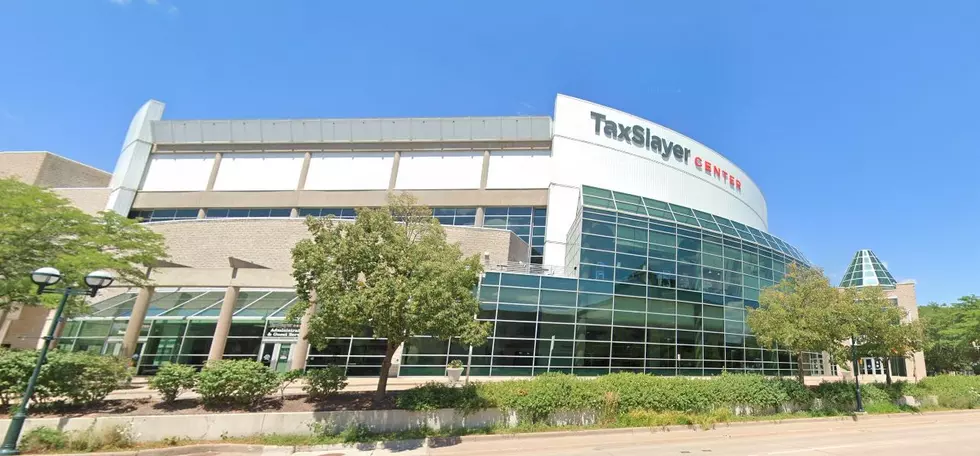 TaxSlayer Center Announces Michael Bublé Attendees Must Be Vaccinated
Google View
In August, we told you that the upcoming Michael Bublé concert in Des Moines announced that concertgoers must be vaccinated against COVID-19 or provide a negative test 72-hours prior to the show. That Des Moines show is happening the night after his stop at the TaxSlayer Center in Moline. As we all suspected, the same requirements will be in place for the Moline Michael Bublé concert.
On Tuesday, the TaxSlayer Center announced via press release that the Michael Bublé Concert on Thursday, September 16th, is requiring that all attendees of this event must be fully vaccinated against COVID-19 or have received a negative COVID-19 diagnostic test within 72-hours prior to event entry. For those who opt to get a test, officials strongly recommend you test between September 13th at 8 pm and September 14th at 5 pm to ensure you get the results in time for the show in case there is a backlog at the testing site.
On August 25th, we got the same news for the Iowa Events Center in Des Moines. The Michael Bublé concert on Friday, September 17th, and the James Taylor show on Wednesday, December 8, will have the same requirements.
Michael Bublé was originally scheduled for May 14, 2020, at the TaxSlayer Center in Moline, but was rescheduled for Thursday, September 16, 2021. The show starts at 8 pm.
Officials say that if you are attending the event that you certify and attest that you and all individuals in your party attending the event will follow the below regulations:
All fans will provide printed proof of a negative COVID-19 test within 72-hours prior to entering the venue, OR must be fully vaccinated against COVID-19 (at least two weeks after final dose) and provide proof of vaccination - either the original vaccination card, a photo in your phone, or printed documentation providing proof of immunization with an appropriate ID matching the name on your documentation.
Unvaccinated fans under 12 years of age will be required to take a COVID-19 diagnostic test within 72-hours before the event and will provide proof of negative results prior to entering the venue.
Officials from the TaxSlayer Center want you to also note:
These confirmations will apply to all members of your party before they are allowed to enter the event and to any users of the tickets purchased by you.
You can locate FREE COVID-19 testing in your area by using this resource from the U.S. Department of Health & Human Services.
The State of Illinois requires all guests to wear a mask for the duration of the event.
Beginning at 10 am on September 16th, patrons may visit the TaxSlayer Center administrative offices with their proof of vaccination or negative test to receive a wristband for that evening's show. This will help ease congestion at showtime.
Any ticket holders who fail to show proof of vaccination or printed proof of a negative test result will NOT be allowed into the event
Up-to-date event information can be found at www.taxslayercenter.com.
Tickets for Michael Bublé can be purchased here.
TaxSlayer Center Upgrades
See 20 Ways America Has Changed Since 9/11
For those of us who lived through 9/11, the day's events will forever be emblazoned on our consciousnesses, a terrible tragedy we can't, and won't, forget. Now, two decades on,
Stacker
reflects back on the events of 9/11 and many of the ways the world has changed since then. Using information from news reports, government sources, and research centers, this is a list of 20 aspects of American life that were forever altered by the events of that day. From language to air travel to our handling of immigration and foreign policy, read on to see just how much life in the United States was affected by 9/11.