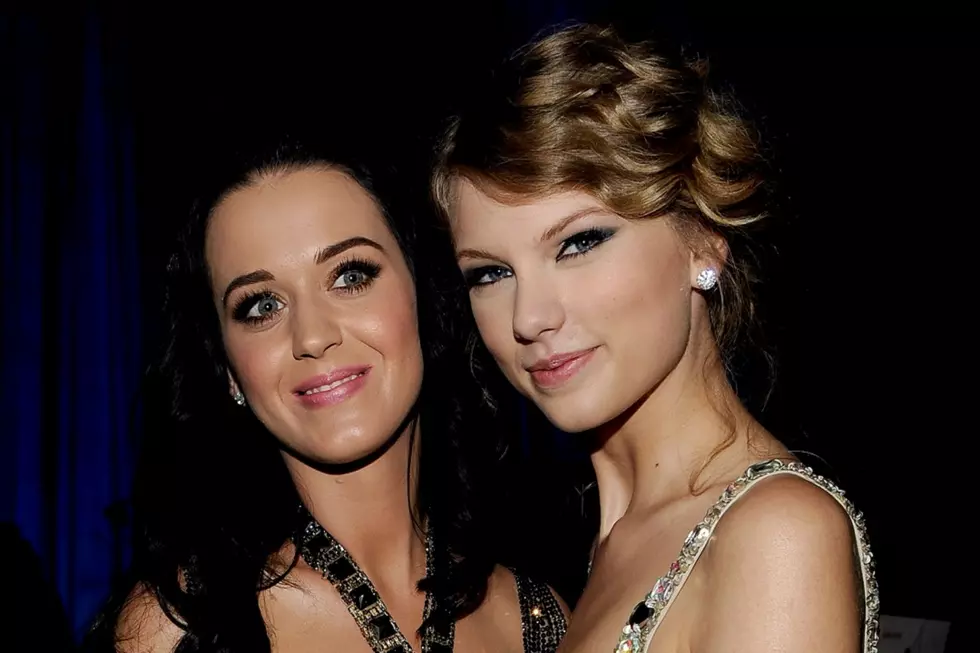 Taylor Swift and Katy Perry Resolved Their Differences With a Long Talk
Larry Busacca, Getty Images for NARAS
Taylor Swift and Katy Perry's longstanding feud is officially a thing of the past, thanks to public symbolic gestures from both pop stars — but also because of a long talk the two recently shared.
Swift opens up about how she and Perry buried the hatchet in a new interview with Vogue, and discusses the media's role in fanning the metaphorical flames.
For the uninitiated, here's a quick rehash of the Swift vs. Perry bout: The stars were friends in the late 2000s, but the drama between them stems back to a 2014 rumor that Perry had "stolen" backup dancers from Swift's Red Tour (though some date the falling-out back to when both Swift, then Perry, reportedly dated John Mayer). The two traded veiled barbs, musical jabs and subtweets for years until, on the eve of Swift's 2018 Reputation Tour, Perry extended an olive branch by sending her a literal olive branch.
About a year later, Swift asked Perry to appear in her "You Need to Calm Down" music video, released in June. The two (Swift dressed in a French fry costume, Perry in a hamburger costume) embrace each other in a big hug at the end of the clip, and Swift says they weren't just showing off for the cameras. When Swift asked Perry to be in the video, Swift shares, "She wrote back, 'This makes me so emotional. I'm so up for this. I want us to be that example. But let's spend some time together. Because I want it to be real.'"
That exchange led to an in-person meet-up: "She came over and we talked for hours," Swift says. Among their topics of discussion? How the media's reporting exacerbated the pair's falling-out.
"We decided the metaphor for what happens in the media is they pick two people, and it's like they're pouring gasoline all over the floor. All that needs to happen is one false move, one false word, one misunderstanding, and a match is lit and dropped," Swift explains. "That's what happened with us. It was: 'Who's better? Katy or Taylor? Katy or Taylor? Katy or Taylor? Katy or Taylor?' The tension is so high that it becomes impossible for you to not think that the other person has something against you."
Swift's new album, Lover, is due out on Aug. 23.
Essential 2000s Country Songs? Taylor Swift Has a Few: