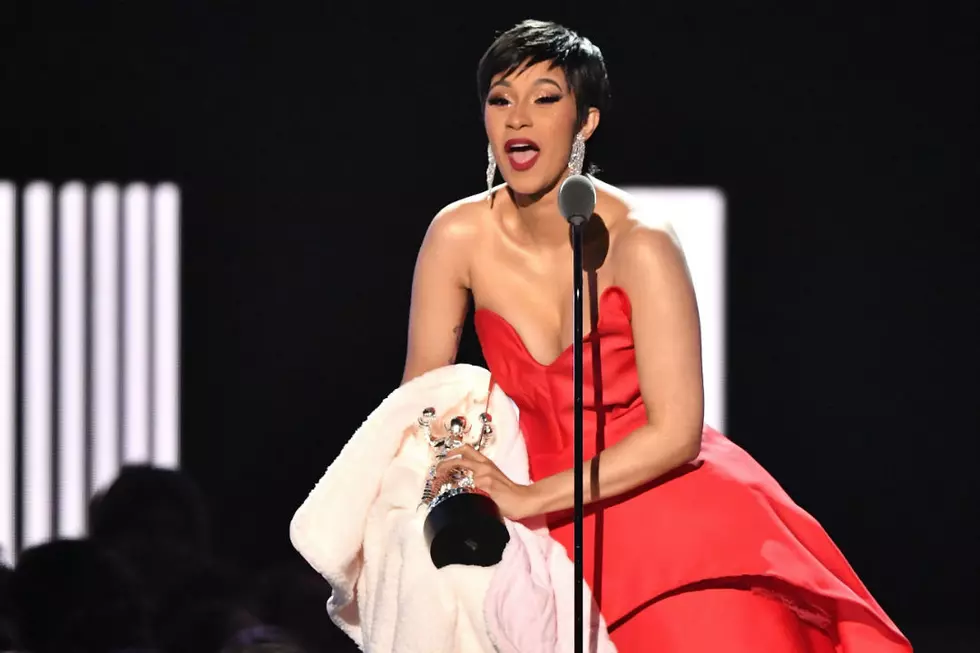 The 2018 MTV Video Music Awards: Best + Worst Moments
Michael Loccisano, Getty Images
That being said, not every moment was worth a Moonman — the show had some definite downswings.
Check out the best and worst of the 2018 MTV Video Music Awards below.
There was constant tea-spilling. Even though we couldn't hear half of the show's conversations, watching Grande and Minaj and other duos gossiping between televised sets was half of the fun. Eye-rolls galore, sideways glances for days — in 2018, this might be what the VMAs are truly all about.
The opener. Listen, Cardi B is funny as hell, but it was hardly the type of moment that Kendrick Lamar, Britney Spears and Lady Gaga-as-Jo Calderone have provided over the years.
The Hills are alive with the sound of reunion. Yup, one of MTV's biggest shows of the early-aughts brought Heidi Montag and more of TV's most adept drama-seekers together nearly a decade after the show went off the air — but, what is the New Beginnings concept all about?
https://twitter.com/search?q=shawn%20mendes&src=typd
The performances were a little derivative and lackluster. Fans noticed that Logic's entrance clearly borrowed from a previous Eminem set, while Shawn Mendes' rain dance seemed to directly reference Kelly Clarkson's 2006 "Since U Been Gone" performance.
Jennifer Lopez showed 'em all how it's done. Across a roster of otherwise unremarkable performances, J. Lo proved what a consummate professional can do, and the Michael Jackson Video Vanguard award honoree's medley of hits was fantastic. "Waiting for Tonight," anyone?
Listen, Post Malone seems like a nice guy, and "Rockstar" was a decidedly a huge hit, but as far as the Song of the Year category is concerned, it hardly made the same statement as Camila Cabello's "Havana" or Bruno Mars' "Finesse." Also, this was literally part of Malone's speech:
"I would never expect to do this ever so this is sick."
With "Lonely Together" rightfully taking the Moonman for Best Dance Video, Rita Ora scored her first trophy at the show, while the late, great Avicii got one, too. What kinda sucked, on the other hand? MTV didn't even broadcast the category.
Cardi B's Best New Artist win was mostly deserved, but the internet — and we, too — would've liked to have seen Hayley Kiyoko walk away with the Moonman. In 2018, LGBTQ+ artists are doing their damnest to earn their keep, and Lesbian Jesus' victory would have been the icing on the cake.
Still, we appreciate that Cardi B's speech had some signature color to it! "And you can't buy that, bitch!" was a memorable line.
Childish Gambino's racist-exposing "This Is America" video rightfully won Best Video With a Message — there was no contest.
Basically, Kat McPhee is right :(
2018 MTV Video Music Awards Red Carpet: Photos