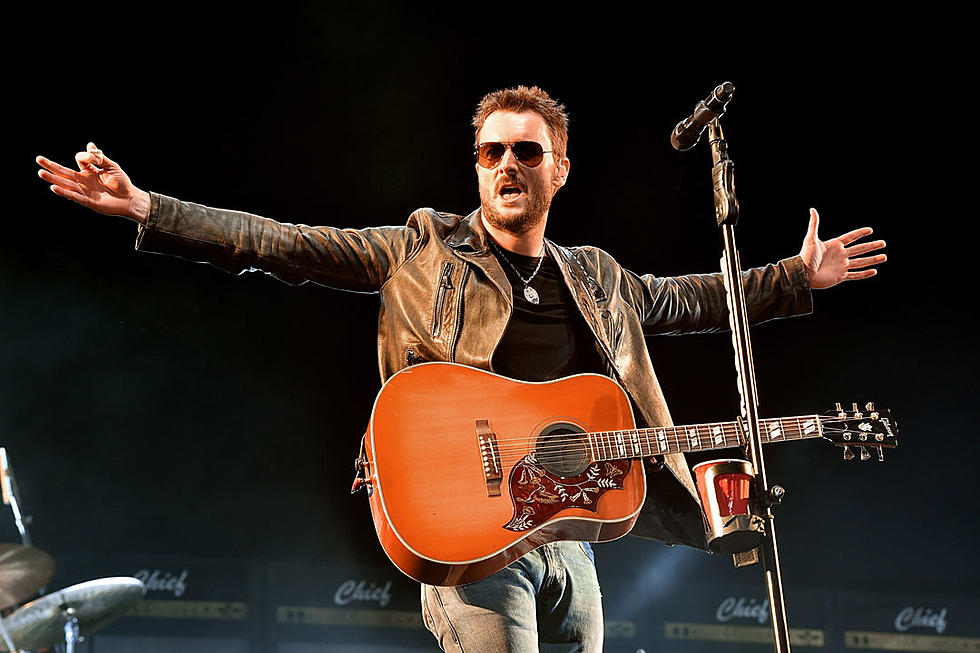 The Iowa State Fair Announced the First Grandstand Act of 2023
Kevin Winter, Getty Images
Yesterday evening, the Iowa State Fair teased a major concert announcement for 2023. They revealed on social media that they would be unveiling the very first Grandstand act for 2023 at 7 a.m. on December 7th! The teaser showed a blurred out photo with a big question mark on it and the caption gave fans two clues:
1. This act has performed at the Grandstand before, as an opener.
2. They probably invented this emoji: *sunglasses smiley face emoji*
Over 600 people commented on the Facebook post with their guesses, and not surprisingly, country music fans figured out who it was pretty quickly. The very first Grandstand act at the 2023 Iowa State Fair is going to be...
ERIC CHURCH!
Eric Church was last in Iowa earlier this year with his Gather Again Tour. He played Wells Fargo Arena on Saturday, February 12th of 2022. If you didn't get a chance to see him then, or you did and you really want to see him again, here's your opportunity!
Eric will play the Grandstand at the Iowa State Fair with newcomer Jackson Dean on Sunday, August 13th at 8 p.m. Tickets will officially go on sale to the public this Friday, December 9th at 10 a.m. and start at $60.
Eric is the first of many Grandstand concert announcements to come. There are typically acts scheduled for every night of the Iowa State Fair, which will run from August 10th through 20th of 2023. We can't wait to see who they announce next!
You can get the latest updates from the Iowa State Fair by following them on Facebook HERE.
Great Photos from the 2022 Iowa State Fair
For the 20th consecutive year the Iowa State Fair was held (it was canceled in 2020), more than one million people attended the 11-day event in Des Moines.