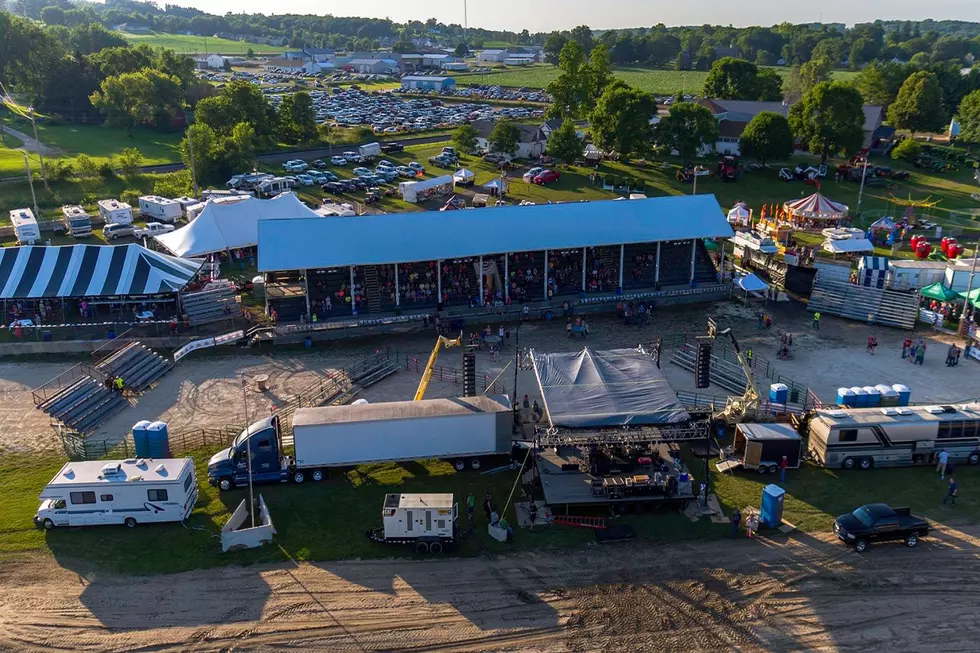 The Linn County Fair Really Needs Volunteers
Linn County Fair via Facebook
If you're headed to the Linn County Fair this month to check out some of the fun events and activities, you might consider spending a few hours volunteering!
According to a new article from KCRG, the Linn County Fair in Central City is in desperate need of volunteers at this summer's fair. The event is scheduled for June 23rd through 27th, which is less than two weeks away. The article reads:
"Right now, they have a total of 471 volunteer slots for the 2021 fair, with each shift being about 4 hours of volunteering. Out of 471 slots, only 52 are filled from 12 volunteers."
The article goes on to say that there are organizations that are still a bit leery on volunteering, which is why there's such a big shortage right now. The volunteer positions that are open right now are:
First Aid Station
Gate Building Monitor
Security - Grounds Roamer
Shuttle Driver
Cock-A-Doodle Zoo
Lynn Dunn Memorial Building Host
Beer Tent Entrance Monitor
Grandstand Entrance Monitor
Security- Grandstand
Youth Day
Grounds Beautification
Grandstand Ticket Staff
Grandstand Pit Entrance Ticket Takers
If you're interested in signing up for one of these positions, you can choose your dates and times online HERE. Volunteers who work at least four hours will get free t-shirt. You can also show up and decide to volunteer day-of. The Linn County Fair Association is prepared to make changes and step in to help out if there aren't enough volunteers, but hopefully things will work out! You can read more about the push for volunteers at this year's fair HERE.
2021 Upcoming Iowa Country Concerts