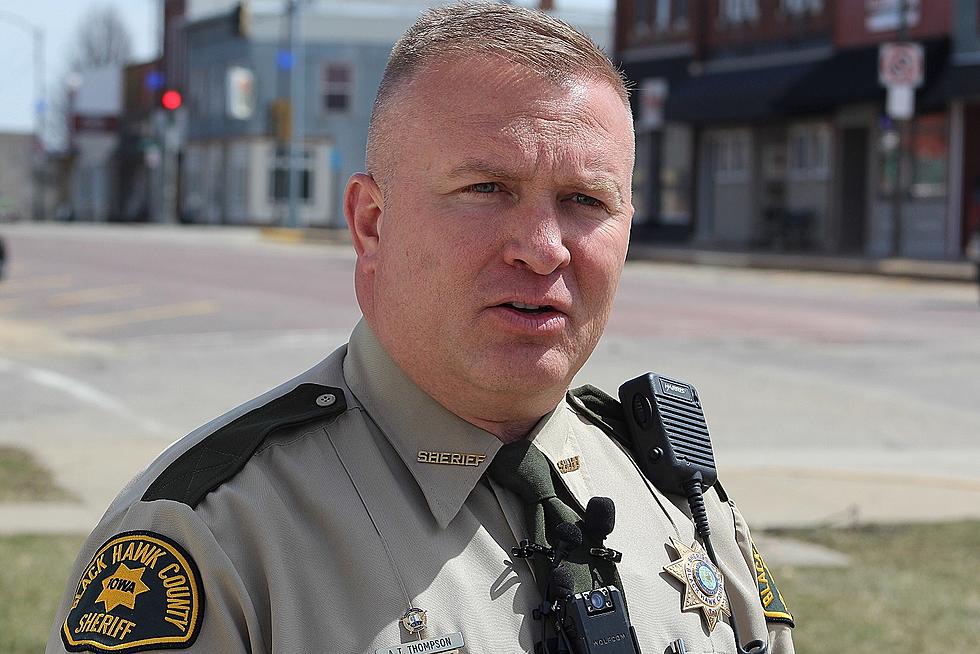 Black Hawk County Sheriff Opts Out of Reelection Bid
Photo By: Elwin Huffman - Townsquare Media
After fifteen years in the position, the current Black Hawk County Sheriff will not be seeking reelection.
Sheriff Tony Thompson broke the news in an official statement on Wednesday (October 11th) morning that he is not running for a fifth term. This news comes well over a year before the next county sheriff's election is set to take place.
"I make this announcement early to allow for any possible candidates to have a good, solid year to campaign and give an earnest run at achieving the opportunity to take over this outstanding agency," the sheriff said in a press release.
Sheriff Thompson has served as the head of the county's police department for fifteen years and four terms. He was initially elected to office in 2008.
Looking back, the sheriff is "justifiably proud" of everything he and the department were able to accomplish in the years he held the position.
"I am certain that there are those political opponents who will be thrilled to hear this news, but no one is as pleased as my family," the current sheriff stated.
"You see, while most understand the challenges of holding public office, and the trials of living your life for your constituents, my family has paid the price of my public service for well over 30 years now."
During his tenure, the county has built a new training center, created a public safety land mobile radio network, and built overpass at Highway 218 and Cedar Wapsi Road.
Thompson will fulfill his term as sheriff before the next election cycle. The election for the next sheriff of Black Hawk County is set to take place in November of 2024. There is no word on candidates who are looking to replace him.
We will keep you updated once candidates are known.
"In this final year, I am certain there will be ample opportunity to thank many of you in person, but please know what an honor it has been to serve each and every one of you in this significant role. I look forward to whatever challenges and opportunities lie ahead for me, but I will always reflect fondly on this chapter of my life."
Stay up to date with everything going on in Eastern Iowa by downloading the free station app. Also, do not forget to follow the station across all social media platforms for the latest information about the biggest stories in the Cedar Valley.
Smallest Populations In Iowa
Smallest Populated Towns In Iowa
Gallery Credit: Gabe Glidden
Elkport: Iowa's Ghost Town
Gallery Credit: Kerri Mac