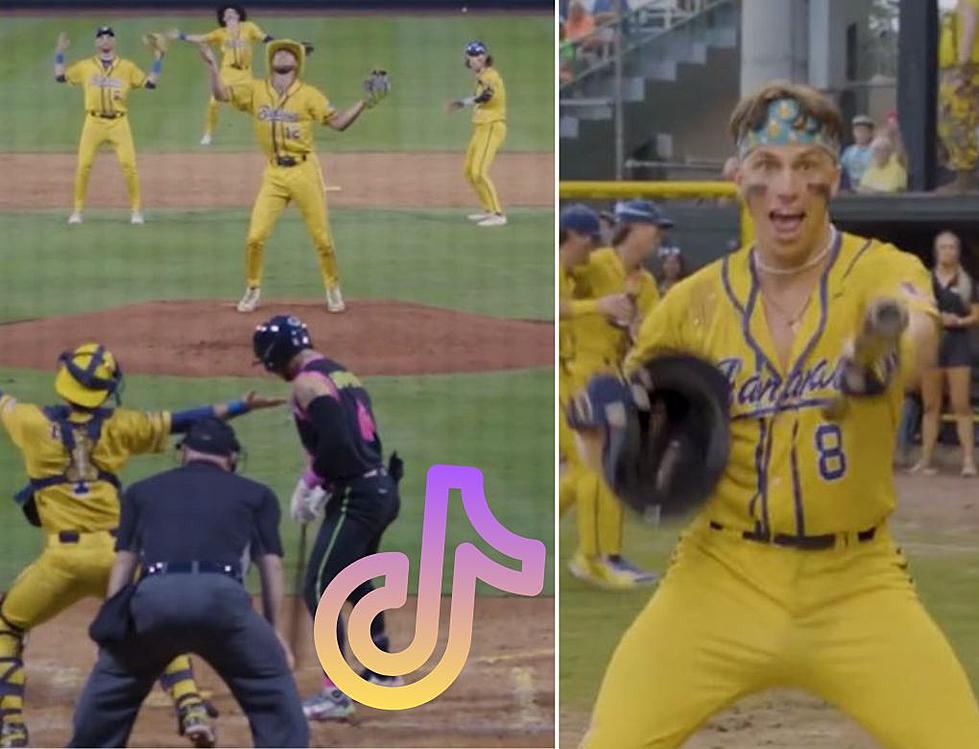 Tik Tok Baseball Sensation Sells Out In Des Moines
Courtesy of Savanah Bananas on Tik Tok
One of the most hilarious and viral teams in sports sold out both of their games in the Hawkeye State!
Think a Gen Z baseball version of the Harlem Globetrotters; that is what the Savannah Bananas are! They are an exhibition baseball team based in Savanah, Georgia. This team was founded several years ago in 2016 and played in Grayson Stadium.
"We are not your typical baseball team. We are different. We take chances. We toe the line. We test the rules. We challenge the way things are supposed to be."
The Georgia team plays "banana ball" which just might be one of the most entertaining games of baseball in sports history...at least according to some of their diehard fans.  
During these games, the players perform choreographed to some of your favorite tunes! From Toby Keith to Michael Jackson, they can do it all! Tik Tok's favorite baseball team frequently plays exhibition games against their rival the Party Animals!  
The team is coming out to the Hawkeye State this summer. They are scheduled to play at the home of the Iowa Cubs in Des Moines for two games this August. These games slated for August 25th & 26th at Principal Park have already completely sold out!
Currently, the Savannah Bananas are on their 2023 Banana Ball World Tour. Read more about where you can catch this hilarious Tik Tok team, make sure to check out their official website.

Stay up to date with everything going on in Iowa by downloading the free station app from your app store. Also, make sure you're following the station across all social media platforms.
Movies That Iowans Watch When They Feel Like Garbage
We all have a movie that no matter how many times we've seen it, we'll still sit down and watch it.
Fenelon Street Elevator
The steepest and shortest railway is in Dubuque.