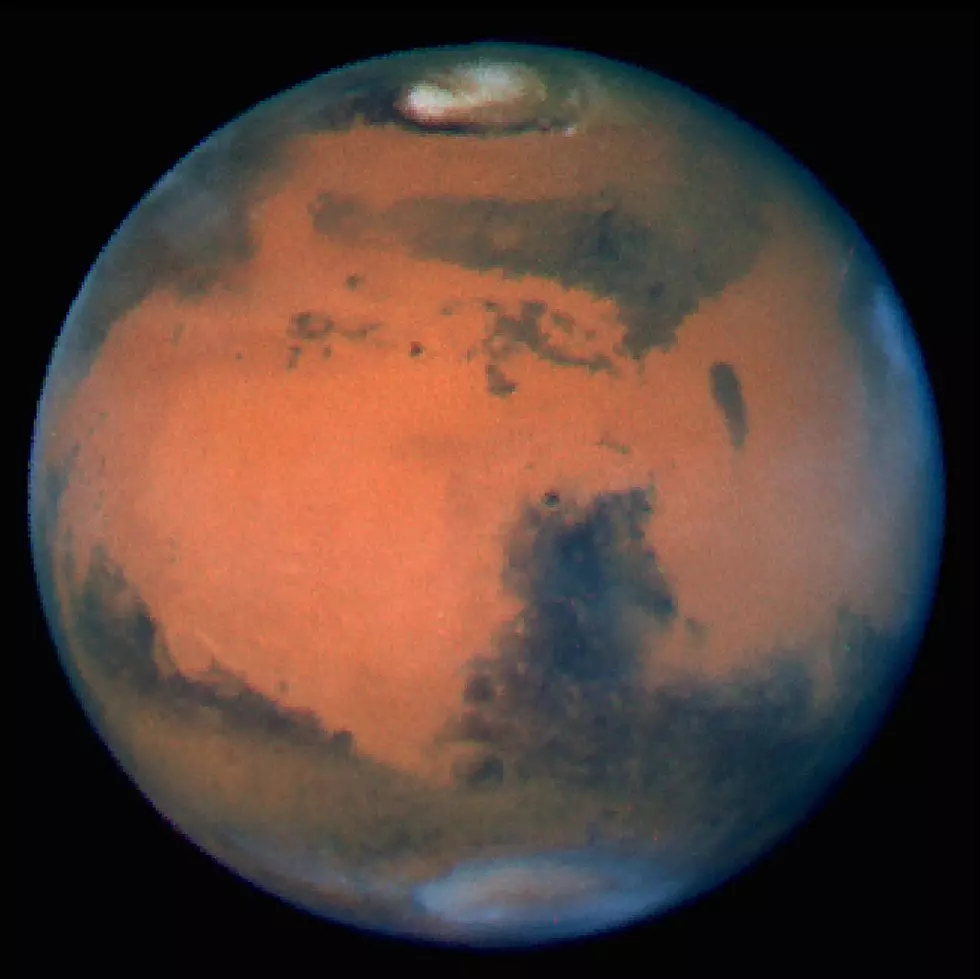 Tonight: Mars Won't Be This Close to Earth Again For 15 Years
Getty Images
Two planets, Mars and Earth, will pass each other tonight closer than they will until September of 2035. Enjoy the view.
The red planet, Mars, will be 35.8 million miles from Earth tonight, according to Phys.org. CBS News says the closest the planets can actually get to one another is 33.9 million miles, so it's not far from the minimum.
Enter your number to get our free mobile app
Mars, which is shining brightly throughout the month of October, will be its closest to earth tonight at 9 p.m. Iowa time. Its beautiful, orange-red color will be visible without a telescope and will undoubtedly allow from some beautiful photographs. Look for it in the eastern sky tonight. As always, it's best to get away from the lights of the city for the best viewing.
Next Tuesday, October 13, Mars will be "in opposition" to Earth, meaning the two planets will be in the exact same spot on opposite sides of the sun. Not nearly as uncommon, it happens approximately every other year. That event will occur at 6 p.m. Iowa time on Tuesday, October 13. Earth Sky says, "At this year's opposition, in particular, Mars will be a fiery red and very wonderful sight all night long. Mars will be brighter at this year's opposition than it will be again until the year 2035."
As I said, enjoy the view. Or, views, I guess.
Can You ID These Eastern Iowa Locations From Aerial Photos?