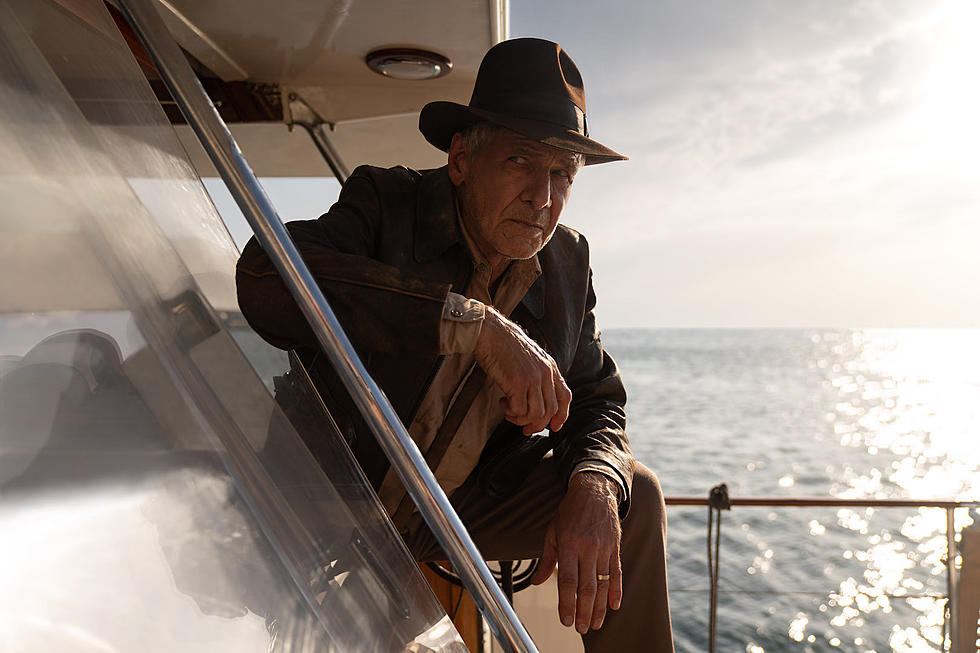 New 'Indiana Jones' Trailer Explains What the Heck the Dial of Destiny Is
Lucasfilm
The fifth (and supposedly final) Indiana Jones is titled Indiana Jones and the Dial of Destiny. But what is the Dial of Destiny? This isn't the Ark of the Covenant or the Holy Grail, world-famous artifacts of religious history. It's not even a crystal skull, a famous object of legend and alien conspiracies, plus Dan Aykroyd's premium spirit business. So what the heck is it?
Well, the latest trailer for the latest Indiana Jones finally gives us at least a little semblance of its background. "In 213 B.C.," Harrison Ford's Indy says, "Archimedes sculpted the dial." (If you feel like reading up on the Greek inventor and astronomer Archimedes, you can read his Wikipedia page — although there's no mention of a dial of destiny on there at the moment.)
"It could change the course of history," adds Phoebe Waller-Bridge's Helena Shaw. And given that this movie's subject matter and themes — with Indiana Jones ready to retire when he's called back for one more adventure — we're guessing she means that literally.
Take a look at the new Dial of Destiny ad below:
READ MORE: Indiana Jones Is a Great Hero Because He's a Total Failure
There are also several new posters for the film advertising the various premium formats it's going to be screening in, including IMAX and Dolby Cinema. But this one is clearly the best.
Yes, feel what it is like to be whipped in the face by Harrison Ford! Here is Dial of Destiny's official synopsis:
Harrison Ford returns to the role of the legendary hero archaeologist for this highly anticipated final installment of the iconic franchise-- a big, globe-trotting, rip-roaring cinematic adventure. Starring along with Ford are Phoebe Waller-Bridge ("Fleabag"), Antonio Banderas ("Pain and Glory"), John Rhys-Davies (Raiders of the Lost Ark), Shaunette Renée Wilson ("Black Panther"), Thomas Kretschmann ("Das Boot"), Toby Jones ("Tinker Tailor Soldier Spy"), Boyd Holbrook ("Logan"), Olivier Richters ("Black Widow"), Ethann Isidore ("Mortel") and Mads Mikkelsen ("Another Round").
Indiana Jones and the Dial of Destiny is scheduled to open in theaters on June 30. Tickets for the film are on sale now.
The Worst Movies of the 2010s
The 2010s gave us some of our favorite movies of the century. It also gave us these 25 stinkers. Nobody's perfect.