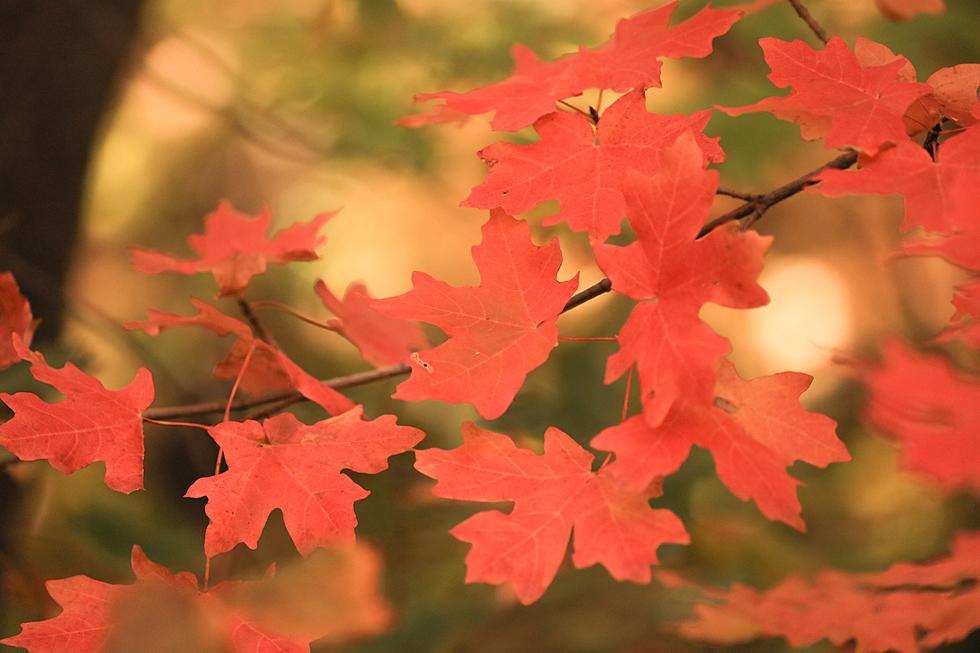 When to Expect Fall Colors in Iowa and Illinois
Patrick Hendry/Unsplash
September is here and that means the fall colors will be here soon too. I love summer, so it's hard for me to accept the cooler temps and the leaves falling off the trees, but two things I DO like about fall is college football and the brilliant colors of the trees.
So when can we expect to see fall colors in Iowa and Illinois? Depends on where you live in each state, but here's a pretty good estimate of what we can expect in the weeks to come.
According to the annual fall foliage map from SmokeyMountains.com, we'll start seeing changes in leaf color around September 20-27. The northern parts of Iowa and Illinois will be about a week or so ahead of us.
Of course, this is just an estimate, and no tool can predict this with 100 percent accuracy. Here's the interactive map to help you best decide where and when to see all the colors.
Why do the leaves change color? Let me take you back to 5th grade when we all learned about photosynthesis. Leaves typically produce their vivid hues of green from spring through summer into early fall through the constant creation of Chlorophyll.
According to SmokeyMountains.com Chlorophyll is the key component in a plant's ability to turn sunlight into glucose, which in turn feeds the trees. Many millions of these Chlorophyll cells saturate the leaves, ultimately making them appear green to the eye. 
As the Fall days begin to get shorter and shorter, the production of Chlorophyll slows to a hault, eventually giving way to the 'true' color of the leaf.
One of the best places to see the fall colors isn't far from the Quad Cities. Take it all in at Pike's Peak State Park. in McGregor, Iowa. It's only a few hours away. Eagle Point Park in Clinton is even closer and has equally amazing fall colors.
Must See Artists of Bluesfest 2021