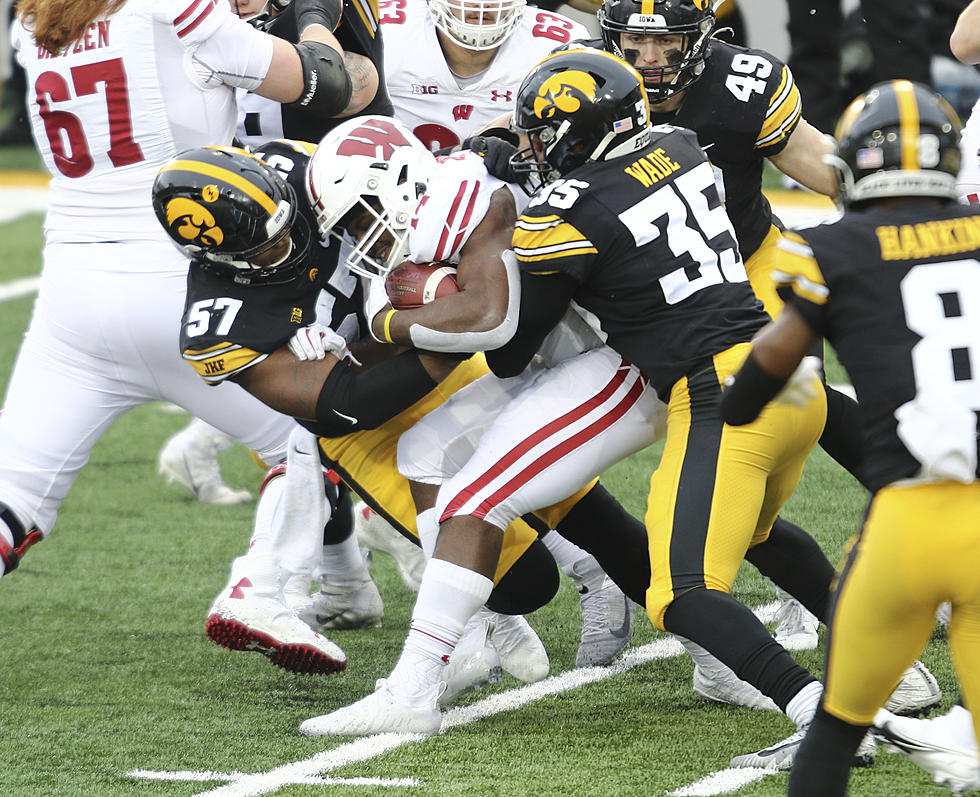 2 Massive Airlines Want To Help Iowa Hawkeye Fans
Getty Images
Summer feels so short in the state of Iowa and it's important to enjoy it as much as we can. One of the only things I personally enjoy about summer coming to a close is that means football season is right around the corner.
Back in May, I put together the 5 most important Iowa Hawkeye games for this upcoming season and it turns out, you might be able to save yourself some driving if you'd like to check out some of Iowa's road games.
Why ride when you can fly?! According to CBS2 Iowa, the Eastern Iowa Airport has added a couple of flights to its schedule. United Airlines as well as American Airlines will be offering direct flights to a couple of Iowa's away football games this year.
Both airlines will be bringing passengers to and from the eastern Iowa Airport to Penn State for Iowa's game against the Nittany Lions on September 23rd. United Airlines will also be offering flights to and from Iowa's games in Madison, Wisconsin.
I'm not necessarily the biggest fan of road trips so this is something I would be all over if I had Iowa Hawkeye tickets. According to Travel Math, it would only take 47 minutes to fly from Cedar Rapids to Madison, Wisconsin. If you traveled by car, it would take about 3 hours.
These will likely be two of the biggest Hawkeye football games of the season as both Wisconsin and Penn State should have some pretty decent teams this season. With flights coming right out of eastern Iowa, now you won't have an excuse to miss either game!
Iowa Born Sports Stars
What do each of these stellar athletes have in common? They all hail from the Hawkeye State.
Weird Names Iowans Have Given to Their Pets
Iowans submitted strange and weird names they have given their real pets and these are some of the strangest. *The animals in these photos are not the owners real pets*