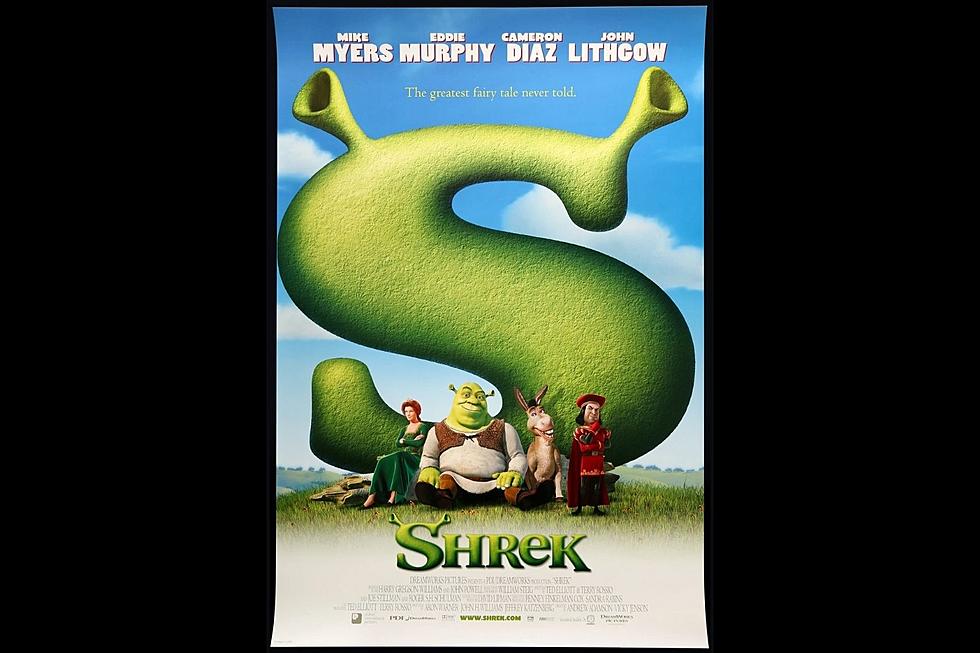 20 Years Ago Today: Shrek was Released in Theatres
DreamWorks Pictures
On May 18, 2001, a 90-minute film about a green ogre, a donkey, and a princess took over North American theatres. Shrek, starring the voices of Mike Myers, Eddie Murphy, Cameron Diaz, and John Lithgow eventually would win the first-ever Academy Award for Best Animated Feature; beating "Monsters, Inc." and "Jimmy Neutron: Boy Genius."
Shrek had a budget of $60,000,000 and grossed over $484 million worldwide. It debuted at #1 at the box office and spent a total of 33 weeks in theatres.
It was the fourth highest-grossing film of 2001 behind Harry Potter and the Philosopher's Stone (#1), The Lord of the Rings: The Fellowship of the Ring, and Monsters, Inc.
Chris Farley -- a former castmate of Mike Myers -- was the original voice of Shrek before he died in 1997. He had recorded up to 90% of the dialogue before his passing.
According to IMDB.com, Alan Rickman was the first casting choice for the role of Lord Farquaad. However, Rickman opted to portray the role of Professor Severus Snape in the Harry Potter films. The role eventually went to John Lithgow.
Florida Castle For Sale
Celebrity Kids Who Look Exactly Like Their Famous Parents