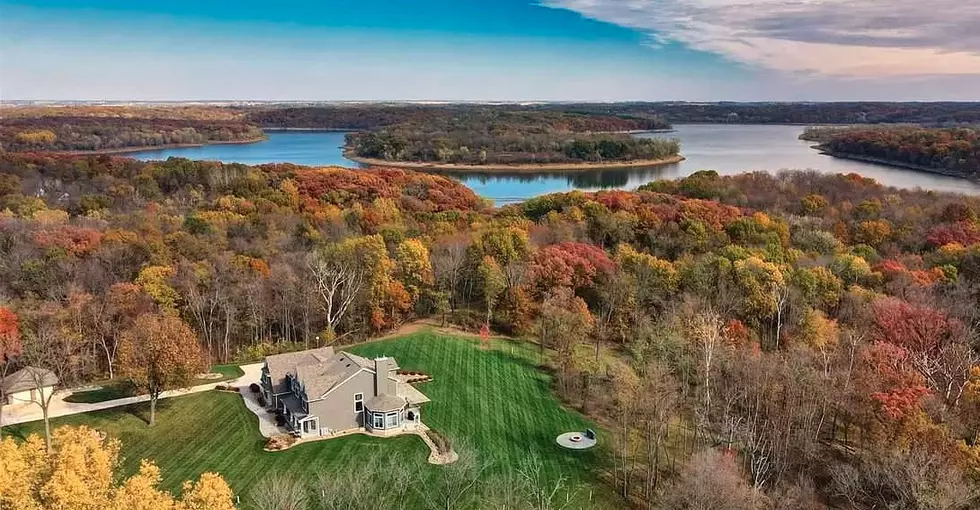 $3.2 Million Dream Home and Views Now Available in Corridor [PHOTOS]
Melissa Hodapp, Keller Williams Legacy Group
The view that surrounds the home above just took your breath away, didn't it? It certainly took mine. Just wait 'til you take a look around the inside of this beautiful place.
The home was built in 2012. It's located just down the road from a $4 million home I told you about last year. They're both on Scales Bend Road NE in North Liberty. You can see pictures of the house I wrote back in October HERE. It was, and still is the most expensive home for sale in the area.
Ok, back to the home with the gorgeous surroundings, pictured at the top. It's a 6-bedroom, 7-bathroom home that has a 3-car attached, and 5-car detached garage. Got a fleet of vehicles? You're covered.
This 2-story beauty sits on more than 20 acres, has geothermal heat, and even a walking trail straight to the Coralville Reservoir. According to the Zillow listing, the spacious 7,318 foot home has Asian Walnut hardwood floors, heated floors in the bathrooms, a butler's area, and even though it doesn't have a pool, the plumbing is installed for one.
This amazing property is located at 2190 Scales Bend Road NE in North Liberty. According to Zillow, it went on the market on Sunday, April 25. The listing agent for the home is Melissa Hodapp of Keller Williams Legacy Group.
Take a look inside and I'm confident you're going to fall in love. I know I did. My dream will turn into someone's reality.
Corridor Home For Sale For More Than $3 Million