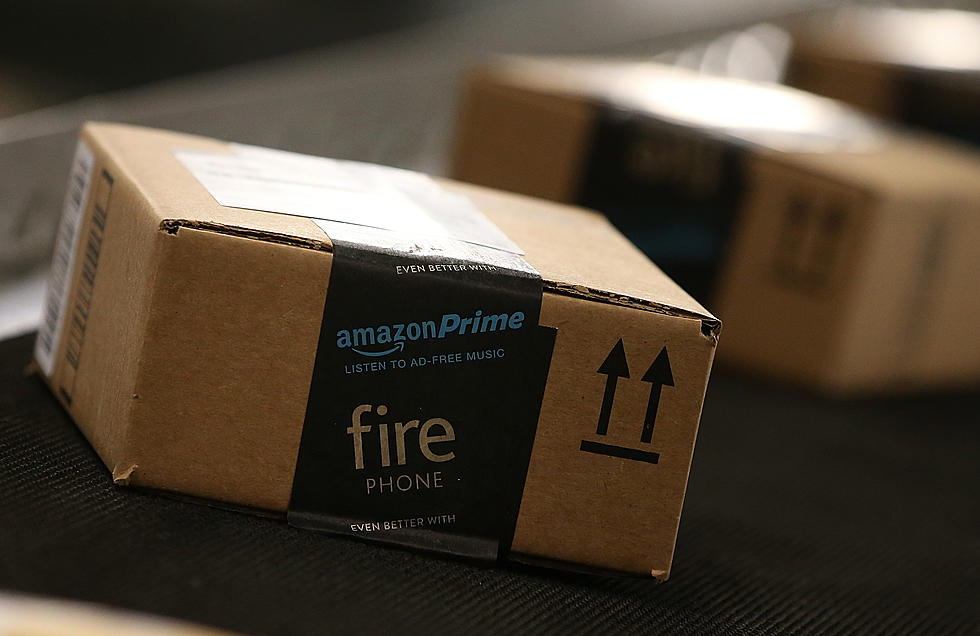 7 Common Shopping Mistakes to Avoid for Amazon Prime Day
Getty Images
Because we were in the middle of a pandemic, and they were so busy with shipping essential supplies, Amazon couldn't hold Prime Day back in July.
They've rescheduled the shopping day for Tuesday October 13th.
It's obviously easy to get excited about, but Consumer Psychology Expert Kelly Haws says not to fall for the tricks.
She says the company "tries to throw a lot at a consumer to get them excited about this very limited time opportunity."
Haws also lays out some other tips:
7 Common Mistakes To Avoid on Prime Day:
Falling for 'exclusivity'- Haws says part of Prime Day is to make you feel like you should participate, since you're paying to be apart of the club. The pressure can make you spend money on things you don't really need, because you can't do it the rest of the year, plus your friends who don't have Prime can't buy.
Don't Browse Without A List- Just like you shouldn't go grocery shopping without a list, you shouldn't browse Prime without a list. Distractions, "People Also Bought" and fancy looking price slashes will fool you into spending more than you bargained for, plus you'll probably forget a thing or two from your list.
If You Do Browse Without a List- Don't browse without a budget in mind. If you're just hopping on with a credit card, you're going to end up spending way more than you should, and you'll have to forgo your phone bill or feeding your kids because you got a killer deal on matching hoverboards for you and the spouse. You'll spend over your budget by a couple bucks, but it will keep you accountable. Even better, you can buy a gift card ahead of time, if you know you won't have self control.
Acting in The Moment- Those lightning deals used to always get me. "Ends in 2 minutes" is a surefire way to light a fire under your butt to hit that "Buy It Now With 1-Click" button. Don't fall for the trick, the deal really isn't that much of a deal compared to the normal price, unless it's something on your list of things to grab. Someone once told me, "You didn't save $5, you spent $95."
Don't Skip Any Categories- Some categories seem like a grab bag of discounts, but you can't forget that there's categories that always have discounts, including:

Smart Home
TV's
Laptops
Appliances
Household Essentials
Beauty Items
Pet Products
Toys
Fashion
Newsstand (for discounted magazine subscription renewal)

Forgetting About Other Retailers- Just because Prime is doing deals, that doesn't mean other retailers won't try to compete with deals. Just because you're getting a good deal on Prime doesn't mean it's the cheapest. Target has announced TWO "deal days" on October 13th and 14th, and Walmart is going balls to the wall with a Big Save event running from the 11th-15th. Plus, don't forget Cyber Monday is only 7 weeks away.
Only Shopping on a Computer- Don't just shop on your computer. Every device has its positives. You can mark "Watch This Deal" on the Amazon app, and get notified when it hits Lightning Deal. You can also just ask Alexa, "Alexa, what are my Prime Day deals?"
Enter your number to get our free mobile app
10 Things to Stock Up On Now Before Winter Comes