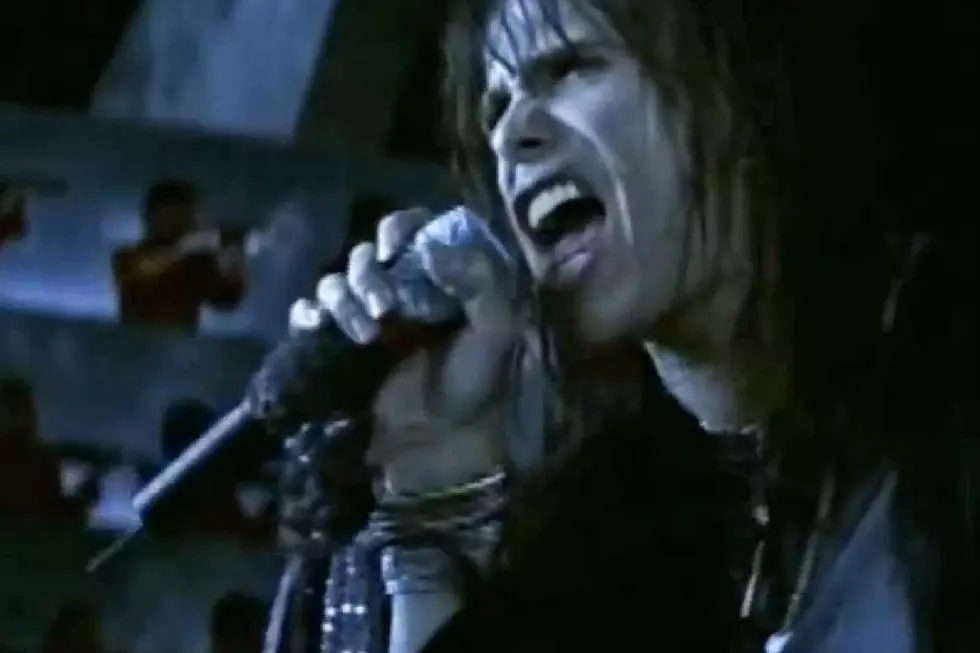 25 Years Ago: Aerosmith Finally Scores Their First No. 1 Single
YouTube
It took 25 years, but Aerosmith finally scored a No. 1 single, replacing Brandy and Monica's "The Boy Is Mine" at the top spot on Sept. 5, 1998.
The irony is, they didn't write the song. "I Don't Want to Miss a Thing" came courtesy of professional hitmaker Diane Warren (who's also charted with Celine Dion, Michael Bolton and others), and appeared as part of the summer blockbuster film Armageddon.
Guitarist Joe Perry expressed frustration with the process, during a band hiatus in the early '00s. "I don't mind using outside songwriters," he told the Boston Herald, "but I'd still like to see an Aerosmith where the core of the music comes from the guys in the band."
Still, "I Don't Want to Miss a Thing" remains the group's only No. 1 single.
The Armageddon soundtrack also featured three other Aerosmith songs: "Sweet Emotion," their cover of the Beatles' "Come Together" and an outtake from the Nine Lives sessions titled "What Kind of Love Are You On." Not coincidentally, the movie starred Liv Tyler, daughter of Aerosmith frontman Steven Tyler.
Big Surprise for the Band
Tyler later marveled over the "the magic of [producer] Jerry Bruckheimer calling me up and saying, 'We're doing a movie called 'Armageddon,'" he told Billboard. "'Your daughter is in it. And I want four Aerosmith songs, plus the one you did with Diane Warren.'"
"I Don't Want to Miss a Thing" stayed at No. 1 for four weeks and received an Oscar nomination for best original song, losing to "When You Believe," a duet by Mariah Carey and Whitney Houston from the animated The Prince of Egypt. It did, however, win the MTV Movie Award for best song from a movie.
READ MORE: Aerosmith's 20 Best Songs
Aerosmith had previously hit the Top 10 on six other occasions. All but two of those songs – the "Dream On" and "Walk This Way" reissues from 1976 – arrived after their late-'80s comeback. Up to that point, "Angel" had been their highest-charting song, reaching No. 3 in 1988. Since, Aerosmith has hit the Top 10 only once, with 2001's "Jaded."
"It was a shock, not because we had our first No. 1, but because it was our only No. 1," Tyler told Billboard. "I thought that [of] all those other Aerosmith songs, at least one or two did."
Watch Aerosmith's 'I Don't Want to Miss a Thing' Video
Albums That Saved a Band's Career
Sometimes, the right record at just the right time can do wonders.
Was Aerosmith's 'Night in the Ruts' Doomed to Fail?