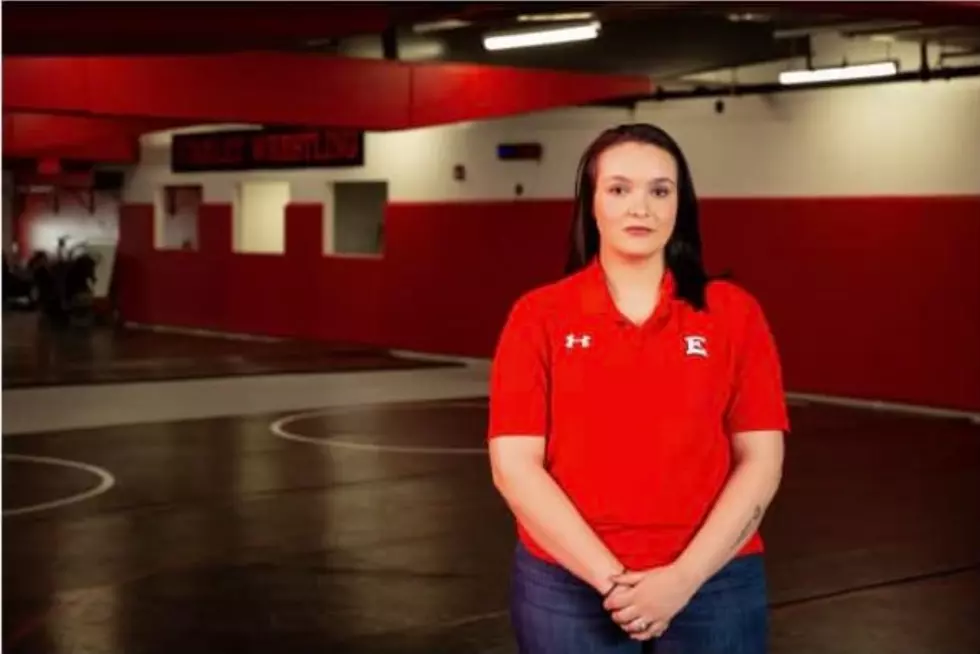 Iowa School District Fields Uniquely-Built Girls' Wrestling Program
Grand View University
Coach Samantha Bush is up for the challenge.
As an assistant coach at Grand View University, she will now also serve as head women's wrestling coach with the Des Moines Public School District. The Iowa Girls High School Athletic Union (IGHSAU)-sanctioned program will start practice on October 31 and begin competition on November 14 but will have a different twist. Instead of each high school in the district having a team, it will field one unified group across the entire district. It's an exciting opportunity for young student-athletes as well as their coach.
Bush told WeAreIowa:
I believe that wrestling is a great sport for young women," Bush said in a release. "It teaches responsibility, self-defense and it gives a sense of great self-confidence which I believe to be very important for young women everywhere
While Bush will serve as the unified head coach, each school will be represented by assistant coaches. The Des Moines Public School District women's wrestling program includes the Hoover-North program as well as at East, Lincoln, and Roosevelt.
2022 is the first year the Iowa Girls High School Athletic Union has sanctioned the sport and other high schools across the state are gradually building their programs. According to the Des Moines Register, female participation in the sport has grown from 188 total female wrestlers in 2018-19 to 1,023 last season. The University of Iowa was also the first Division 1 school to start a women's wrestling program, hiring Olympian Clarissa Chun as head coach, and they certainly won't be the last. If one high-school All-American from the state has anything to do with it, another will be soon to follow.
Women's wrestling is growing and someday, the hope is that a district-wide program like Des Moines' can field enough interest for each school to have a team. In the meantime, there's no better place to showcase that growth than in the state that is home to one of the most wrestling-rich traditions in the country.
LOOK: 25 fascinating vintage photos of the first Winter Olympic Games
The first-ever Winter Olympics were held in Chamonix, France, showcasing a variety of sports and athletes.
Stacker
assembled a collection of photos from those first Games.
Did You Know These Famous People Were From Iowa?