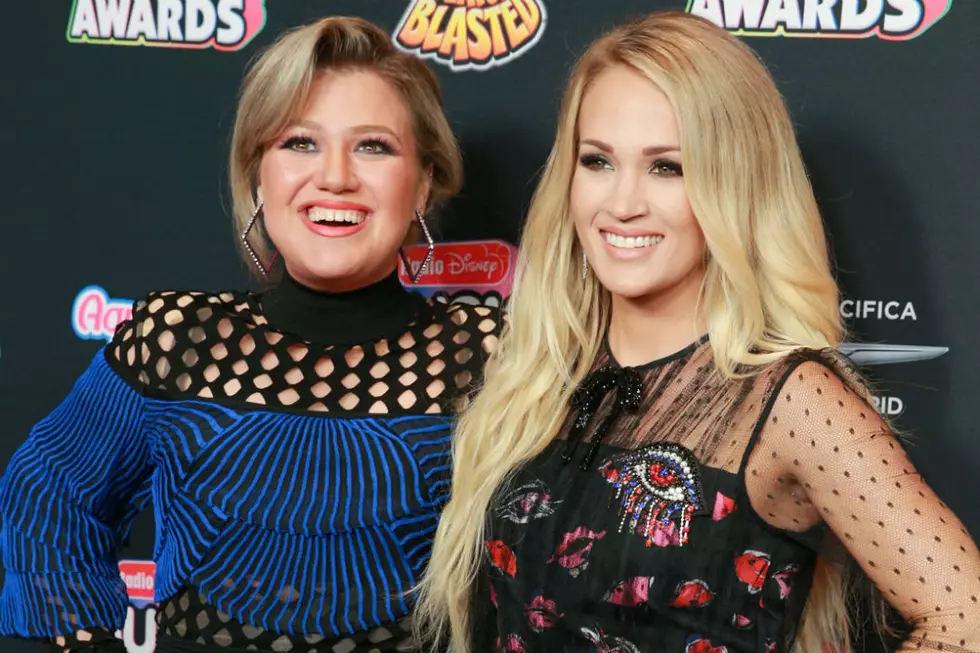 Are Kelly Clarkson + Carrie Underwood Feuding?
Rich Fury, Getty Images
Are Carrie Underwood and Kelly Clarkson — the two most famous winners of American Idol — feuding? Clarkson put the rumor to rest before receiving the Icon Award at the 2018 Radio Disney Music Awards Sunday night (June 24).
Clarkson, who also performed a medley of some of her biggest hits at the show, told Entertainment Tonight that because she and Underwood have rarely been spotted together over the years, some have inferred they've got bad blood. But Clarkson said she loves the "Heartbeat" singer, and noted the only reason they haven't seen each other more frequently is because their schedules rarely overlap.
"Everybody always tries to pit me and Carrie against each other," she said. "So, when I saw her I was like, 'You know what? Let's just end this right now and get a picture together because we are never in the same place.' And, like, it never happens. And people always try to put it together like we're enemies. And I'm like, 'We don't even know each other well enough to be enemies.' So, anyway, I went to get a picture and then everybody lost their mind."
Clarkson thanked the audience for sticking by her since winning Idol in 2002, and urged kids who were watching to always offer respect and kindness to their co-workers.
"Thank you so much for this," she said beside Voice winner Brynn Cartelli and American Idol winner Maddie Poppe. "Thank you for voting and being a part of our careers."
Watch Clarkson's speech above, and check out her and Underwood goofing around on the red carpet below.
Kelly Clarkson and Carrie Underwood at the 2018 Radio Disney Music Awards