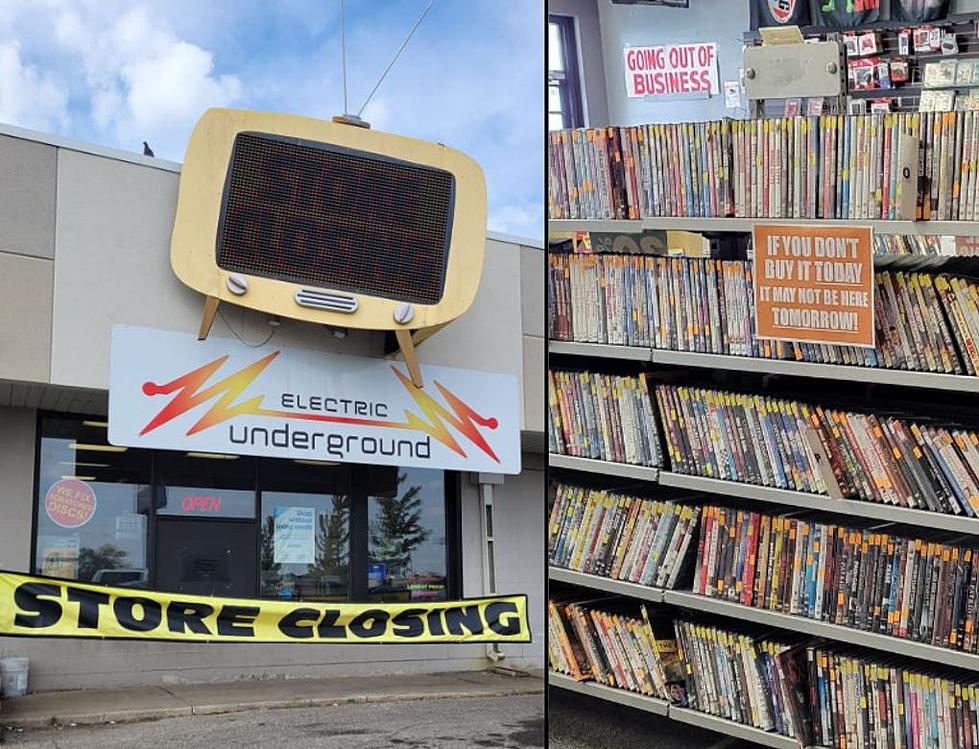 Beloved Waterloo Store To Close Doors For Good
Electric Underground Waterloo via Facebook
A Waterloo store will be closing up shop for good very soon.
We always love to hear about new businesses opening up in our neck of the woods, especially when they are a bit more unique. So, when news comes out that a shop that has left a mark on the Cedar Valley is shutting down, we cannot help but be a bit disappointed.
News broke in early October that Electric Underground Waterloo would be saying goodbye very soon.
Located at 1205 East San Marnan Drive, right across from Walmart, Electric Underground Waterloo has been serving the Cedar Valley community for years. They've been offering customers a wide variety of pre-owned video games, movies, music, and consoles.
The team behind the video game store announced the news of their imminent closure on October 5th through social media.
Staff at the Electric Underground are now offering store items at a significant discount during this going out of business sale. Everything at the store is 30% off while supplies last!
There is no official closing date that has been set in stone, but from the looks of things the shop's final day in business might just be this month. We will keep you updated on the official closing date once it is made available to the public.
Hours of Operation
As of right now, these are the hours of operation for the Electric Underground Waterloo:
Monday ~ 10:00 AM to 8:00 PM
Tuesday ~ 10:00 AM to 8:00 PM
Wednesday ~ 10:00 AM to 8:00 PM
Thursday ~ 10:00 AM to 8:00 PM
Friday ~ 10:00 AM to 8:00 PM
Saturday ~ 10:00 AM to 8:00 PM
Sunday ~ 12:00 PM to 8:00 PM

Stay up to date with everything happening in Eastern Iowa by downloading the free station app from the app store. Also, make sure to follow the station across all social media platforms so you can be in the know about businesses opening and closing in our area.
Pyramid Home In Clear Lake
If you're looking to take a trip to Clear Lake sometime in the near future, why not rest and relax like an Egyption? This pyramid home is available for you to check out on Airbnb.
Gallery Credit: Kerri Mac
See Inside Roseanne Barr's Eldon Mansion
Roseanne Barr was set to make a home in Iowa. She and her then-husband Tom Arnold were in the midst of building a mansion in Eldon. It was put on hold when the couple eventually split up. This left a beautiful, unfinished, and kind of spooky mansion behind.
Gallery Credit: Kerri Mac