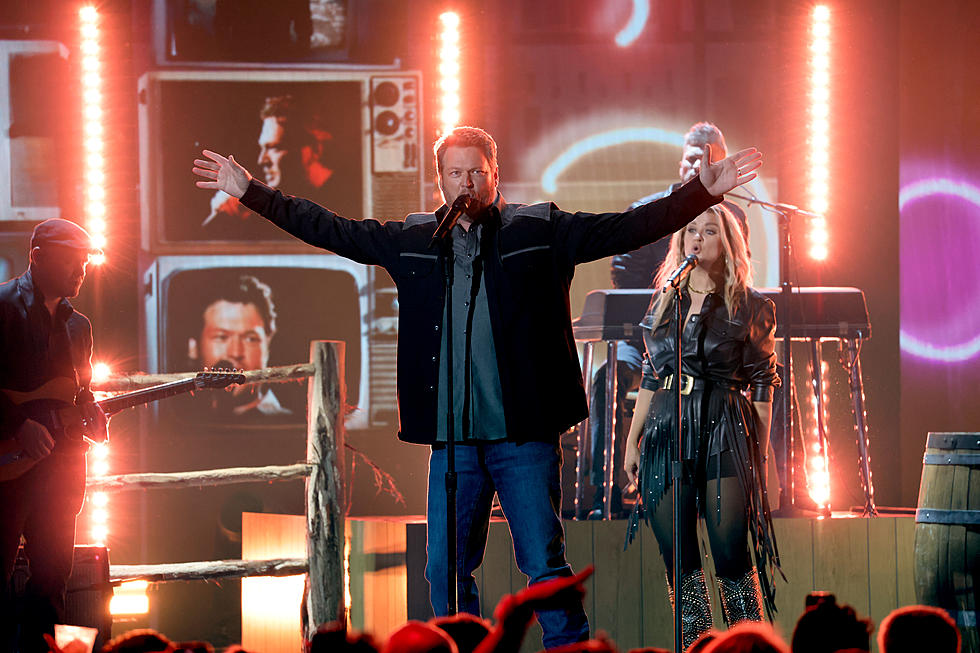 Blake Shelton Will Bring New 2024 Tour to the Quad Cities
Getty Images for CMT
It's amazing to think Blake Shelton has now been recording huge country hits for 22 years. In 2024, he's coming back to play in Moline for the first time in five years.
Shelton last played the venue now known as Vibrant Arena at the Mark on February 23, 2018. Before the show that night, he answered questions for the fans. One of the questions from Lisa Williams of Anamosa. Blake covered topics from hunting, to his love of morel mushrooms, and that there were now two seasons of 'The Voice' every year.
Blake's back for a show in Moline next spring. We have your chance to win a 6-pack of tickets to the concert at the bottom of this story but first, let's get you all the details.
It's Blake Shelton's Back to the Honky Tonk tour, presented by Kubota.
Blake's special guests for the night are Dustin Lynch...
and Emily Ann Roberts.
Tickets for the concert will go on sale on Friday, October 27 at 10 a.m. Show details are available here.
10 Blake Shelton Facts You Probably Didn't Know
In this list of 10 things you didn't know about Blake Shelton, you'll learn what the singer thought of his '90s mullet, what his pet peeves are, what songs he sang when he entered pageants as a kid (yes, really!) and more.
Blake Shelton's Best Live Shots
From his early years to today, take a look at these stellar snapshots from some of
Blake Shelton
's best live performances.
Blake Shelton + Gwen Stefani: A Timeline of Their Love
From an unlikely, cross-genre pairing to one of country music's hottest "it" couples, Blake Shelton and Gwen Stefani have been on quite the journey together since they first met back in 2014 on the set of The Voice. Here is a look back at their fairy tale love story in pictures.