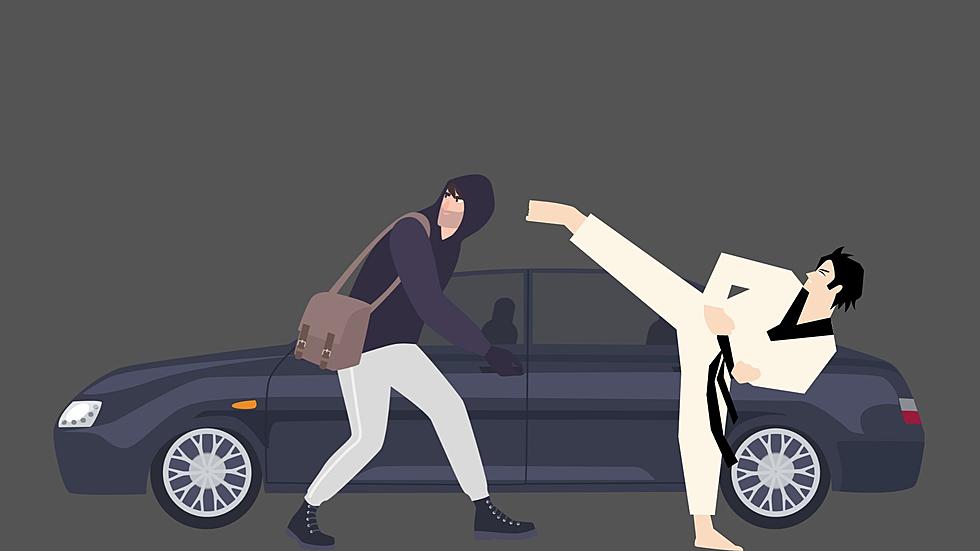 California Carjacker Stopped By Karate Instructors
Canva
New videos from Oakland, California shows two good Samaritans stopping an attempted carjacking outside of their studio.
The incident happened along Piedmont Avenue.
The video shared to KTVU shows a man getting back into his car when he's approached by two men in sweatshirts, who take his car keys right out of his hand, trying to take his car.
While they tried to take his keys, the victim backed up onto the sidewalk, holding onto his key until deciding it wasn't worth getting hurt over, so he let go. The thieves didn't run to the victim's vehicle, but back to their own.
As they go back to their car, two people showed up and began attacking the suspect vehicle. The suspects seem to get scared and drive off, leaving behind the victim's car.
The good Samaritans work at a karate school across the street.
Police haven't identified the suspects or made a statement on the incident at this time.
Read more at KTVU
Quiz: Do you know your state insect?
Stacker has used a variety of sources to compile a list of the official state insect(s) of each U.S. state, as well as their unique characteristics. Read on to see if you can guess which insect(s) represent your state.