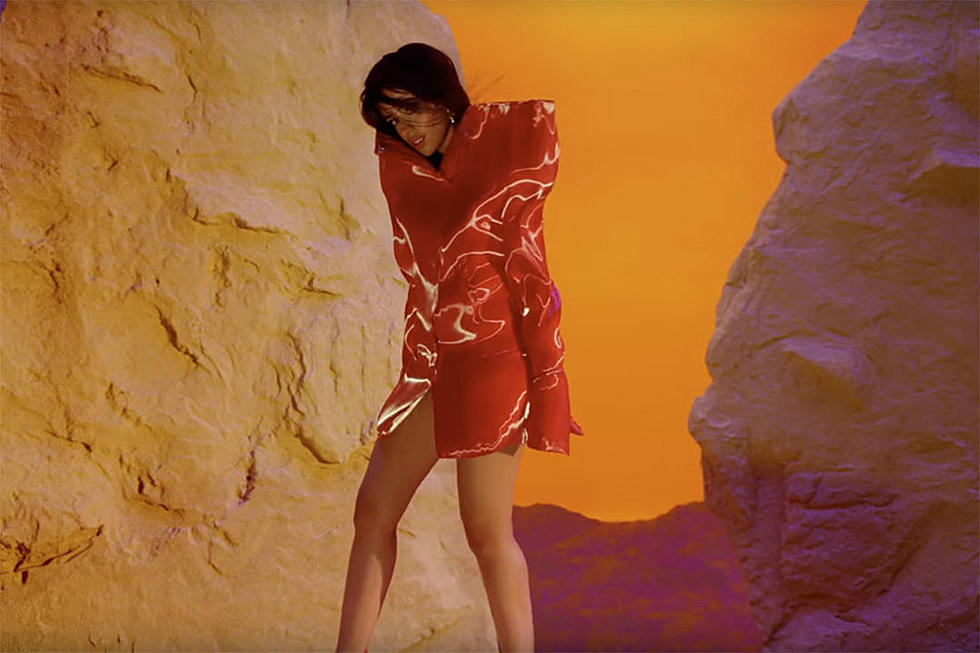 Camila Cabello Drops New Futuristic 'Never Be The Same' Video
YouTube
After a glimpse at Camila Cabello's latest music video, you may find you'll never be the same.
The former Fifth Harmony member, who's racked up more than 500 million views on YouTube in just four months with the massive "Havana," seeks to match the production's success with her brand new video for "Never Be The Same," which dropped Thursday (March 8). The treatment's her second from her debut self-titled album, which was released in January to critical acclaim.
The video kicks off with a collection of antiquated-looking home-video footage (is that Camila eating french fries in bed?! Dream come true...) before production switches to something glossier. Soon, Camila dons an avant garde red dress, and that's just the beginning of her futuristic dreamscape.
"Something must've gone wrong in my brain / Got your chemicals all in my veins / Feeling all the highs, feeling all the pain / Let go on the wheel, it's the bullet lane," Cabello croons on the track.
Camila Cabello's Most Memorable Music Video Looks: