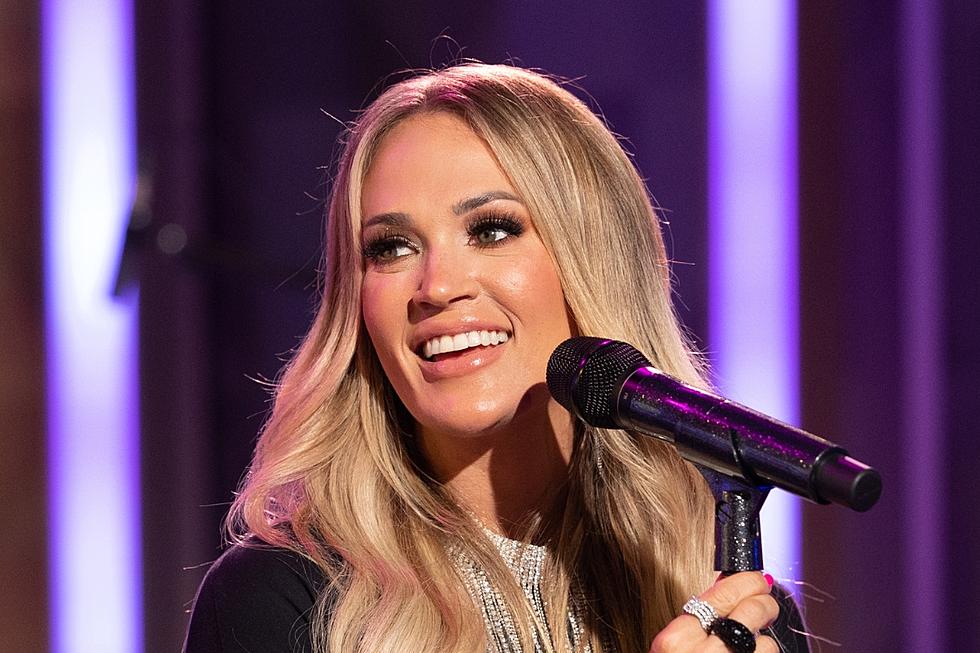 Carrie Underwood Drops New Song 'Take Me Out,' Announces Deluxe Album [Listen]
Emma McIntyre, Getty Images
The Denim & Rhinestones era continues for Carrie Underwood with a brand-new love song, "Take Me Out."
Underwood wrote the track with frequent collaborators David Garcia and Hillary Lindsey, and it reflects her yearning to experience passionate romance with her significant other once again.
"Where do the days go? / Routines, rushin' around / Seems like it's been so hard to find the time / For just the two of us / Ain't nothin' wrong with us / It's just sometimes love gets covered up in life," Underwood ponders in the opening verse.
Her honest plea for personal time with her man arrives in the chorus:
"Take me out on the town / Flirt with me in the dark / Make my heart skip a beat / Like only you can do to me / Stealin' kisses in some old dive bar / And make me feel like your woman / Slow burnin' in a neon crowd / Yeah, I'm wantin' you to want me, baby / So take me out / Take me out," Underwood sings over a dreamy pop-country production.
In this song, it's clear Underwood's no longer passively waiting for her romantic flame to rekindle. Instead, she's boldly chosen to lay out her desire with as much honesty and detail as possible.
"Take Me Out" will appear on the upcoming deluxe edition of Denim & Rhinestones. Arriving on Sept. 22, the expansive 18-track album will feature six additional songs, including "Take Me Out" and the previously released "Out of That Truck," which serves as Underwood's new single on country radio. The album is available for pre-order and pre-save now.
The country superstar is also set to launch her first-ever SiriusXM channel, Carrie's Country, on Friday (June 9) at 7:45PM ET.
Pictures: Carrie Underwood's Denim & Rhinestones Tour Visits Nashville