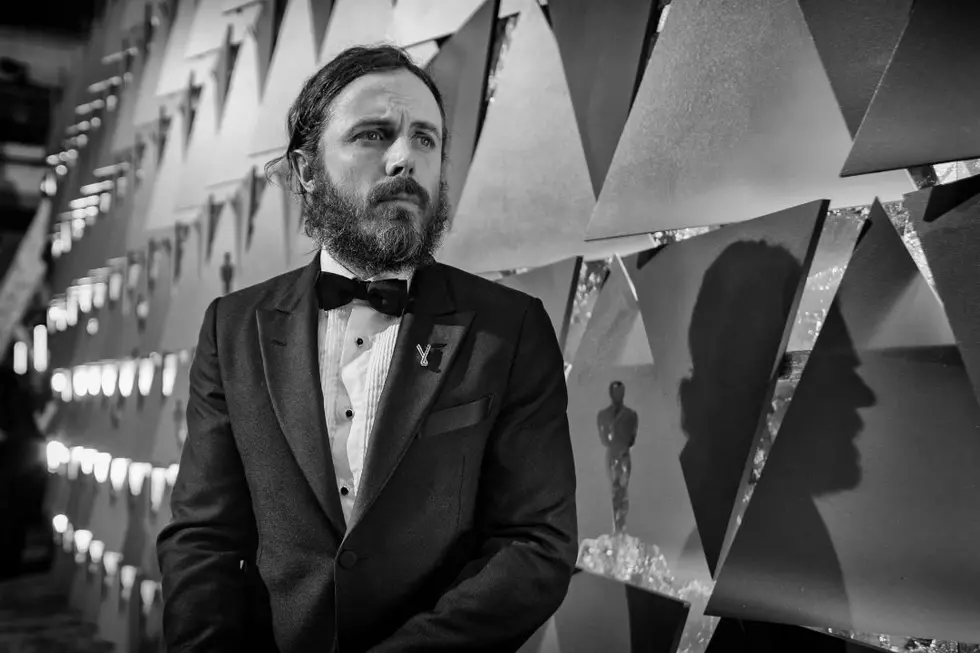 Casey Affleck, New Oscar Winner, Addresses Sexual Assault Allegations
Christopher Polk, Getty Images
In an interview with The Boston Globe, Affleck noted that he couldn't speak directly to the case, as neither side is permitted to comment on the matter. Still, he "paused and sighed heavily" before saying the following:
"I believe that any kind of mistreatment of anyone for any reason is unacceptable and abhorrent, and everyone deserves to be treated with respect in the workplace and anywhere else."
He added that he feels like he has his hands tied, and that all he can do moving forward is try to act morally.
"There's really nothing I can do about it," Affleck added wearily. "Other than live my life the way I know I live it and to speak to what my own values are and how I try to live by them all the time."
"I've been counseled not to talk about this for career's sake. F my career then, I'm a woman & human first. That's what my craft is built on," Wu tweeted after a scathing critique of Hollywood's condoning of Affleck's alleged assault.
The Best + Worst of the 2017 Oscars Red Carpet: