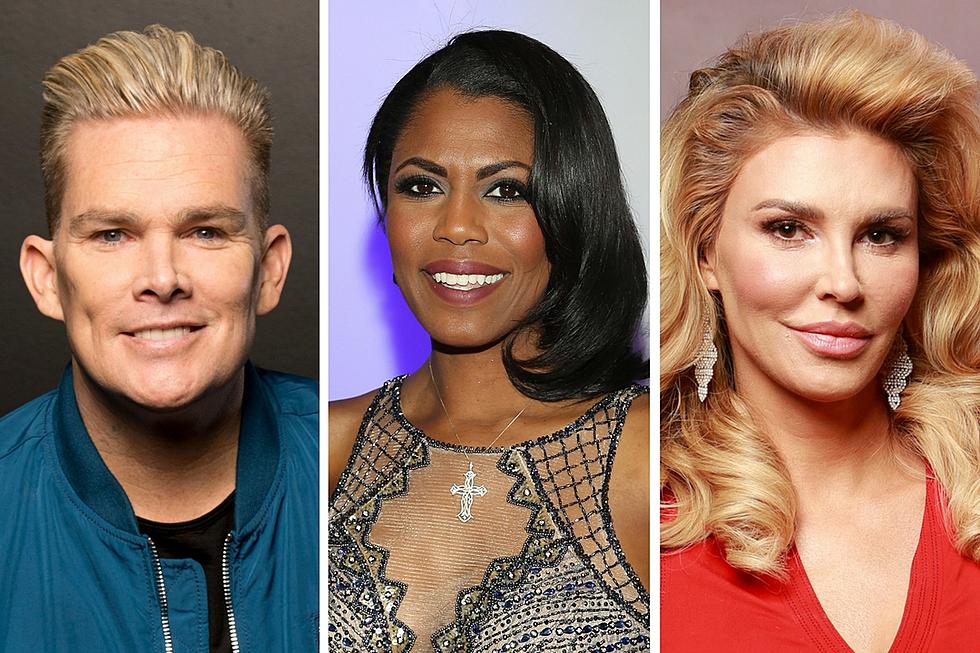 CBS Reveals Celebrity 'Big Brother' Cast: Meet the 11 Houseguests
CBS / Getty Images
Don't call it a comeback, they've been here before...sort of.
CBS has finally announced the cast of the U.S.'s first edition of Big Brother: Celebrity Edition. The 11 houseguests competing for $250,000 include an NBA champion, a UFC legend, a Tony Award-winning actress, a chart-topping musician, a former reality star and others.
One celebrity absolutely no one is surprised to see in the cast? Omarosa,  so well known, she only has one name. The former White House staffer is no stranger to reality television, having appeared on several seasons of Donald Trump's The Apprentice, and, generally, courting attention wherever she goes.
Luckily for Omarosa, she'll have a fellow reality-TV villain to spare with: Real Housewives of Beverly Hills also-ran, Brandi Glanville, is also vying for the big prize.
Big Brother: Celebrity Edition debuts with a three-night premiere event airing Wednesday, February 7 (8PM ET/PT), Thursday, February 8 (8PM ET/PT), and a two-hour live eviction show on Friday, February 9 (8PM ET/PT), on CBS. The Chenbot a.k.a. Julie Chen returns as host.
Meet all of the Big Brother: Celebrity Edition houseguests below.