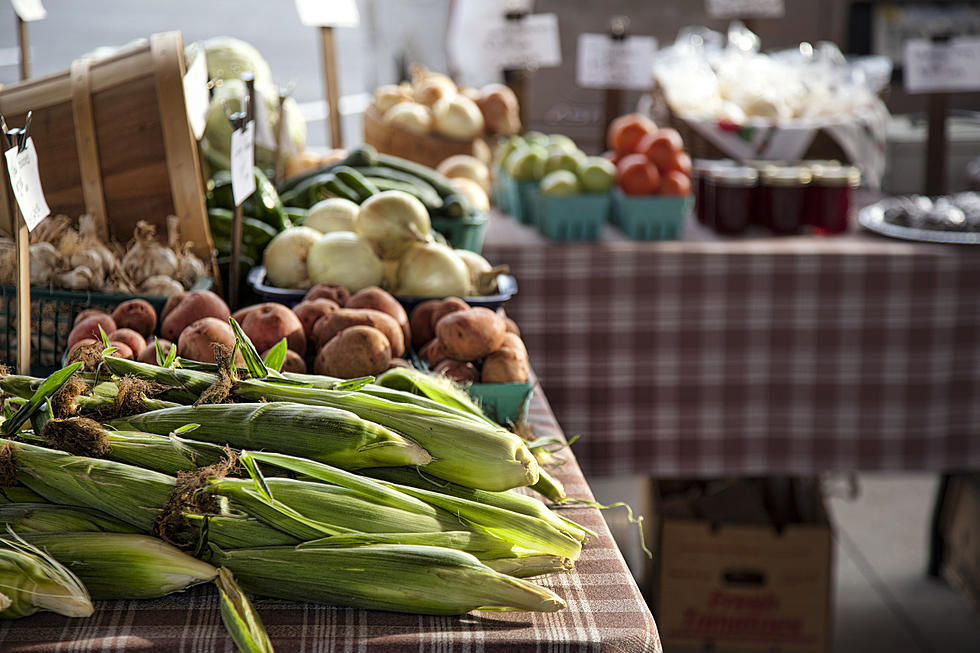 New Vendors Added to 2022 Cedar Falls Farmers Market
YovoPhoto
I don't know about you, but one of my favorite days of the week is Saturday...specifically Saturday mornings...specifically Saturday mornings during May through October.
One of Cedar Valley's most popular Farmers Markets has announced a large new batch of first-time vendors for this season.
The beginning of May marks the start of this exciting months-long season that spans, spring, summer, and fall. Farmers' Markets are great opportunities for people to shop local and to support smaller businesses.
On social media, the team behind the Cedar Falls Farmers Market announced that eleven new vendors would be a part of the Saturday morning events.
Here is the full list of new businesses and vendors who you will expect to see on Saturday mornings in Cedar Falls.
Rude Carrot
Bottom Floor Prints
Clara & Finn Handmade
Just Baked
Thinkwell
Dahrling Cookies
Well's Woody's
Yellow Table Farm
The Spire
Sage Creative CO.
Moo's Bakery
If you're interested in checking out all of the Farmers Markets scheduled to take place in Eastern Iowa over the next few months, you can check those out here.
A large amount of vendors are returning to the Cedar Falls market. Here is the full list of those local vendors.
The Artistic Farmer
Bohr's Gardens
Brown's Gardens
Bowls of Love
Connie's Acres
Cottonwood Canyon
Crafty Giggles
Creative Crafts and More
Danielle's Dutch Delicacies
Dayspring Collectibles
Fitkin Popcorn
Gardens of Life
Hoffman Produce Farms
Iowa Authentics
Jewels by Jenny
Kaiser Farm Fresh
La Calle, Latin American Cuisine
Little Cookies Bakery
Lost Loon Studio
Love's Neighborhood Bakery
Marks Family Purebreds
Meow Acres
Paula's Baked Goodies
The Pie Lady
Roth Crafts
Shell Rock Honey Products
Sidecar Coffee
Silver Lake Honey
Solstice Farm
Sweet Christine's Bakeshop
Timeless Prairie Orchard
Twomorrow Acres
True's Gifts From the Heart
Vines Gathered Here
The Waters Edge
Wild About Aronia
The very first Cedar Falls Farmers Market is set to take place on Saturday, May 7th. All of them will take place from 8:30am - 12:00 PM
Fenelon Street Elevator
The steepest and shortest railway is in Dubuque.
Bridegerton-Esque Cabin Mansion In Waterloo
You can live like you're living in your own English regency drama in this Waterloo Cabin Mansion. This is the diamond of the season in the real estate world.