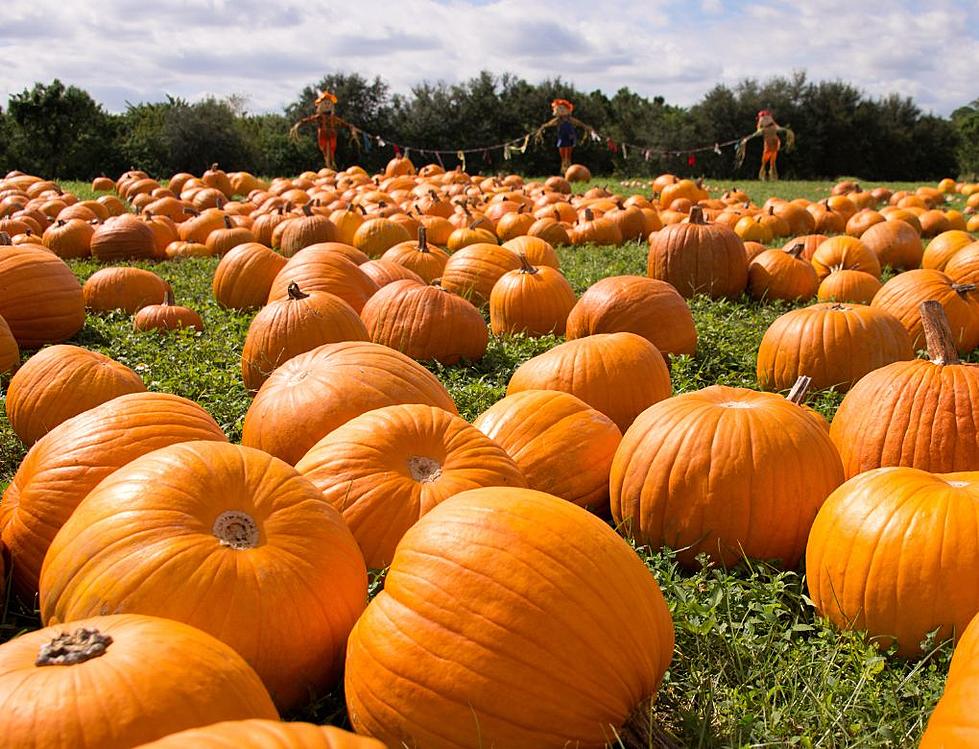 Iowa Gem Named One of the Best Pumpkin Patches in the U.S.
Canva
We are in peak pumpkin patch season right now!
Who doesn't love putting on a flannel and a beanie and heading out to pick some pumpkins with loved ones? It's one of my favorite things about this time of year!
Of course, here in the Hawkeye State we have our fair share of pumpkin patches or go-to family farms to grab some gourds. One of those must visit spots in Iowa, was named one of the best in the entire COUNTRY.
USA Today put together a list of some of the best pumpkin patches in the entire nation.
Located in North Liberty, and coming in at a solid seven on the list is Colony Acres Family Farm. Colony Acres was planted 97 years ago; and according to their social media platforms they "continue to deliver fun and deep-rooted values" nearly a hundred years after planting that first seed.
Colony Acres has a retail barn and food areas scattered throughout! Guests can have some homemade donuts, sweets, personal pizzas, and even a beer or two at the farm.
They have harvested pumpkins, mums, corn stalks, and hay bales for you to purchase. And of course, you can stroll around the U-pick pumpkin patch and find that perfect gourd to take home!
If you're interested in snagging yourself some tickets to go check out Colony Acres' fall harvest activities, make sure to check out the official website.

Colony Acres Hours of Operation for Fall Harvest
This part of the family farm's operation will be open from Saturday, September 16th to Tuesday, October 31st. Customers can go check out the festivities Wednesday through Sunday from 10:00 AM to 8:00 PM during this time of year.
Here is the full list of the top ten pumpkin patches in the country as selected by USA Today's 10Best list:
Treworgy Family Orchards - Levant, Maine
 Devine's Corn Maze & Pumpkin Patch - Harrodsburg, Kentucky
Pumpkin Junction - Heart of Dixie Railroad Museum - Calera, Alabama
Baugher's Orchards and Farm - Westminster, Maryland
Huber's Orchard and Winery - Borden, Indiana
Kelder's Farm - Kerhonkson, New York
Colony Acres Family Farm - North Liberty, Iowa
Hank's PumpkinTown - Water Mill, New York
Collegeville Orchards - St. Joseph, Minnesota
Swans Trail Farms - Snohomish, Washington
Stay up to date with everything going on in Eastern Iowa by downloading the free station app from the app store. Also, do not forget to follow the station across all social media platforms so you can stay in the know about other news concerning our neck of the woods.
Vintage Halloween Games: 1890-1973
Halloween Pranks of Yesteryear