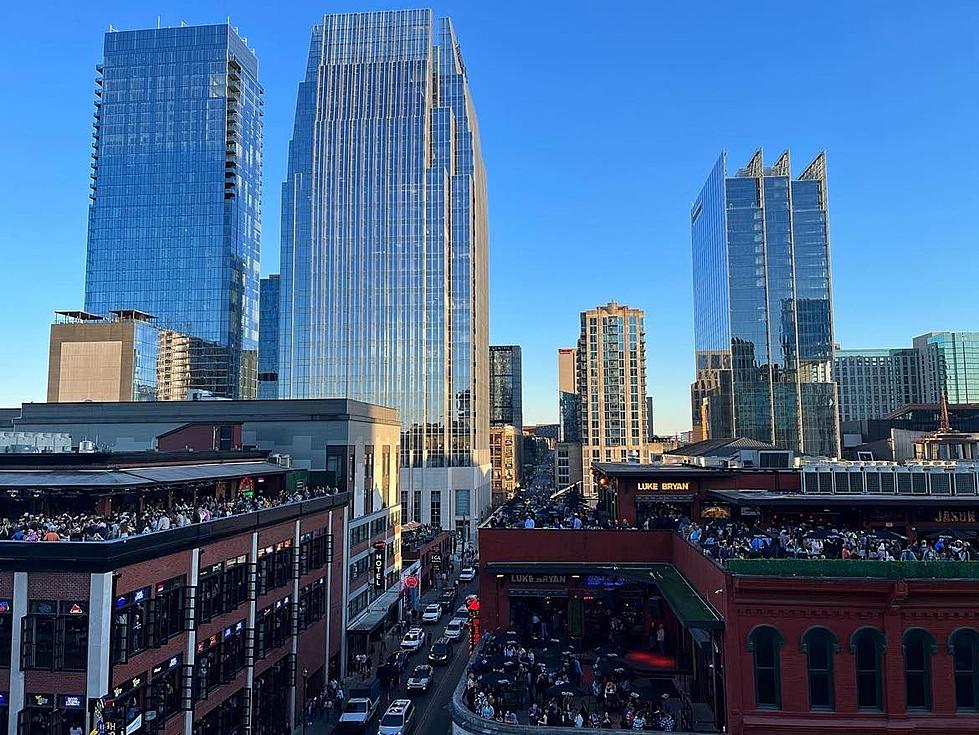 Courtlin Went to Nashville for the Weekend and Had a Blast [GALLERY]
Courtlin
I'm back!
It was a long four days, but on Monday night, I returned home from Nashville. To be totally honest, I think I need four days to recover from our little adventure, but it was totally worth it!
My two friends and I arrived in Nashville on Thursday night and immediately headed down to Broadway after checking into our Airbnb. It was only about a 12 minute walk, which was incredibly convenient. We spent the evening hopping around from bar to bar, eventually meeting up with Iowa's own Maddie Poppe for some fun! We ended our night around 3:30 a.m. eating gyros in the pouring rain.
On Friday afternoon, our first stop of the day was at Miranda Lambert's Casa Rosa for lunch and margaritas. From there, we headed over to the Country Music Hall of Fame & Museum for a tour and did a little souvenir shopping (in a crazy wind storm!). After a quick nap, we planned to get ready to go out, but our plans changed very quickly. As it turns out, Morgan Wallen released more tickets for his free concert at Bridgestone Arena, and one member of our group had already gotten into the show without us! We both raced to get ready in hopes that they would still have some free tickets. Lucky for us, they DID! We stayed for the entire concert before going out on Broadway again and eating some pizza from Mellow Mushroom.
Our Saturday morning began at an emo drag brunch at a bar called Electric Jane's. We drank bottomless mimosas and had a BLAST! We then went back down to Broadway where we went from bar to bar enjoying endless live music. We ended up having dinner on the rooftop at Blake Shelton's Ole Red before going to see my friend's band perform at Lucky Bastard Saloon. Then it was off to The Stage for more live music, plus late night burgers at Robert's Western World.
After a long day on Saturday, we decided to have a more low-key Sunday. We visited Ole Smoky Distillery for lunch and whiskey/moonshine tasting, and that's when I realized that I wasn't going to make it through the rest of the day without a nap (I know, I'm old). I headed back to the Airbnb while my friends explored The Gulch. We met up again at the Taco Bell Cantina (because you KNOW I love my Taco Bell). Our last activity of the trip was line dancing lessons and live music at Wildhorse Saloon. I learned the Boot Scoot Boogie!
Overall, I'd say that our weekend in Nashville was pretty close to perfect. I can't wait to go back! Here are some photos from our trip:
Courtlin's 2023 Trip to Nashville
Here are some highlights from my trip to Nashville from March of 2023!