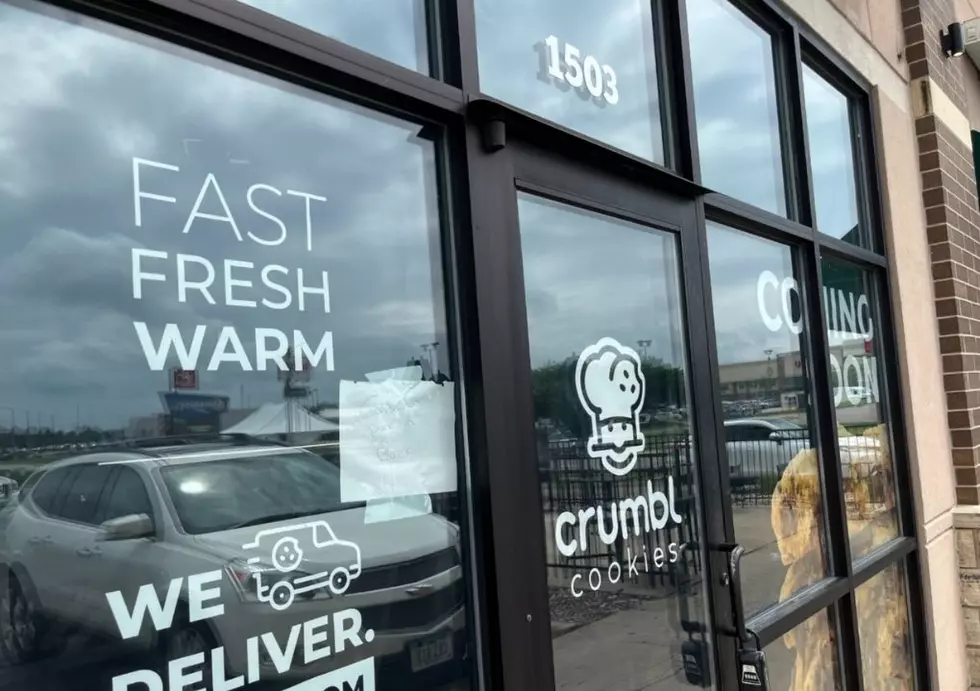 Crumbl Cookies Is Coming To Waterloo!
KM
Big news if you have a sweet tooth and live in the Cedar Valley!
A new sugary business is moving into Waterloo very soon. If you've been paying attention to some of the businesses coming in and out of the Cedar Valley, you might have noticed that the Pita Pit located at 1503 Flammang Drive is closed for good.
In its place?
Goodbye Pita Pit and hello to Crumbl Cookies!
Currently, construction work is being done on this property right night to the Starbucks on Flammang Drive. This space will host Waterloo's Crumbl Cookies. 
Described as "a special go-to dessert for fans of all kinds" this franchise is becoming one of the quickest growing cookie business in the nation, according to the official Crumbl Cookies website.
Crumbl Cookies started out as a simple cookie store in Utah back in 2017, and is expanding all across the country. Every single week, Crumbl puts out either four or five special flavors of cookies.
They rotate these flavors each week, so you can only get those (usually) for a short time only.
There is currently no word on when we will see Crumbl Cookies open its doors in Waterloo. We will make sure to keep you updated once we receive more information!
The Cedar Valley has been booming with businesses new and returning for the past year.
The Other Place, a fixture for many UNI students and alum closed its location late last year. Then in late June, it opened a new location right on Main Street in Cedar Falls.
Several new spots have opened this past year in Cedar Falls. A take-out-friendly restaurant called  Carter House opened right next to the Black Hawk Hotel. In addition, a restaurant located in the same spot as Santa's Workshop in Cedar Falls opened last year, it's called Georges Local.
Make sure to stay up to date with all of the businesses that are opening and closing in the area by following the station on social media and by downloading the station app!
Bridegerton-Esque Cabin Mansion In Waterloo
You can live like you're living in your own English regency drama in this Waterloo Cabin Mansion. This is the diamond of the season in the real estate world.
Homes for Sale in Cedar Falls/Waterloo Under $150,000K
If you're looking to buy your first home, buy a house to rent out, or want to fix up a place and turn it into your dream home, these houses are all under $150,000