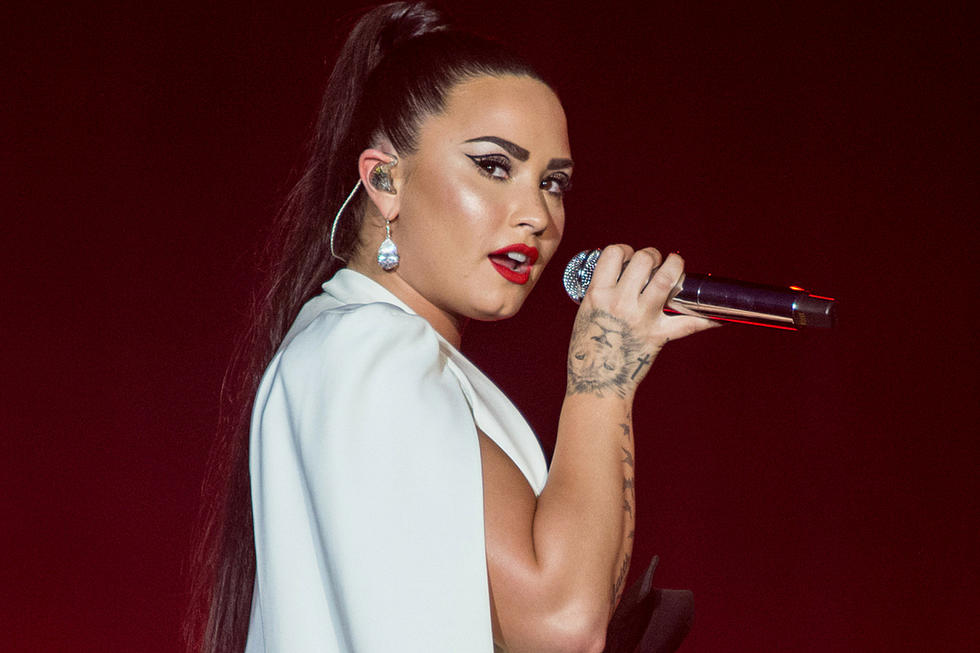 Demi Lovato's Reported Overdose: A New Play-by-Play of the Horrific Night
Pedro Gomes, Redferns
According to TMZ, Demi texted a drug dealer that she had been using since April at 4 AM on July 24 to come to her house. Lovato had been out partying all night, and when the dealer arrived, the two "freebased Oxycodone on tin foil."
TMZ adds that Lovato had no idea that the dealer had become infamous for buying less-than-clean drugs from Mexico, and that the hits he and Lovato took were laced with fentanyl, the same substance that ultimately killed Lil Peep and Prince.
The dealer then reportedly fled when he noticed Lovato in bed and breathing heavily. Lovato's staff wouldn't notice her until hours later at 11:30 AM, at which point she had to be revived with Narcan by emergency professionals. She proceeded to spend two weeks in the hospital.
Lovato first opened up about her relapse and overdose earlier this month in an Instagram post.
"I have always been transparent about my journey with addiction," she wrote to her followers. "What I've learned is that this illness is not something that disappears or fades with time. It is something I must continue to overcome and have not done yet."
"I now need time to heal and focus on my sobriety and road to recovery," she added. "The love you have all shown me will never be forgotten and I look forward to the day where I can say I came out on the other side. I will keep fighting."
Celebrities Who Opened Up About Mental Health