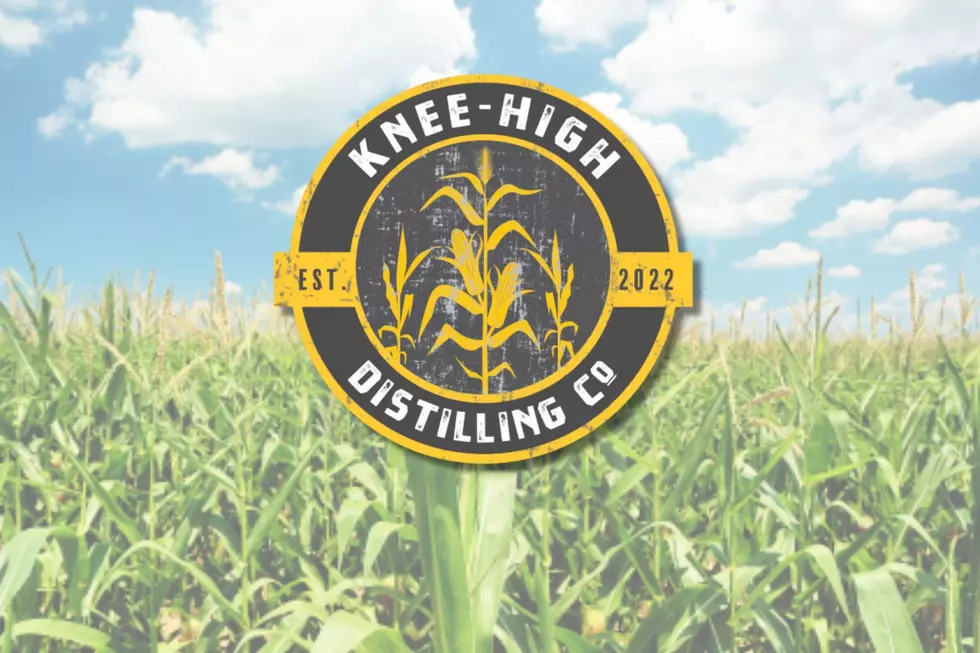 Two Friends To Open An Eastern Iowa Town's First Craft Distillery
Knee-High Distilling Co.
If I had a dollar for every time my friends and I hung out, drank a lot of beers, and came up with an idea to open a bar or restaurant, I'd have a lot of beer money. Two friends from Muscatine came up with an idea a few years ago to open up a distillery in their hometown and that idea is about to become a reality.
Thad and Rachel Burkamper, and Jeremy and Kaely Spratt, announced that they are opening Muscatine's first craft distillery in the Pearl City at the end of this year.
Being from Iowa, Illinois, and the Midwest, you know the saying about corn,
"Knee-high by the Fourth of July."
It's an age-old expression used to determine the success of a farmer's corn crop.
To make vodka, gin, and whiskey, you need corn; as we all know, there is no shortage of corn in Iowa. Embracing the foundation of the three alcohols and the state they live in, Thad Burkamper and Jeremy Spratt are opening their hometown's first craft distillery and the name of the distillery comes from that age-old saying: Knee-High Distilling Co.
Knee-High Distilling Co. was founded not too long ago. Thad and Jeremy founded the distillery on June 2nd, 2022 in Muscatine, Iowa. A few years ago, Knee-High became the idea of these two lifelong friends while hanging out, pondering their futures, and the idea of opening and running a distillery. Those few years have passed and now, the two have made that dream a reality. After founding the distillery, the guys quickly realized they needed the help of their spouses, Rachel and Kaely.
Earlier this week, Knee-High announced on social media that they plan to open the doors to their distillery at the end of this year making Knee-High Muscatine's first craft distillery.
Thad and Jeremy say they have leaned heavily into gathering information from leaders in the distilling industry to make spirits they are proud to serve the community. With the opening of Knee-High, Spratt and Burkamper are planning to start off with what they call, the "big 3":
Vodka
Whiskey
Gin
Burkamper and Spratt have plans to bring seasonal spirits, special run whiskeys, and a few of the lesser known alcoholic liquors into Knee-High's product line. They say they are here because of their customers so if there is something you would like them to produce, they are encouraging you to reach out.
Knee-High Distilling Co. will be located at 1100 Oregon Street in Muscatine, IA. No official date has been given for its opening, but we know the Burkampers and Spratts plan to have it open at the end 2022.
Old Elementary School Turned into "Old School Pizza"
You've never seen a school this cool!
Quad Citizens Quit Their Jobs in the Most Epic Ways
Need some motivation to quit your job? These true stories might give you the push you need.