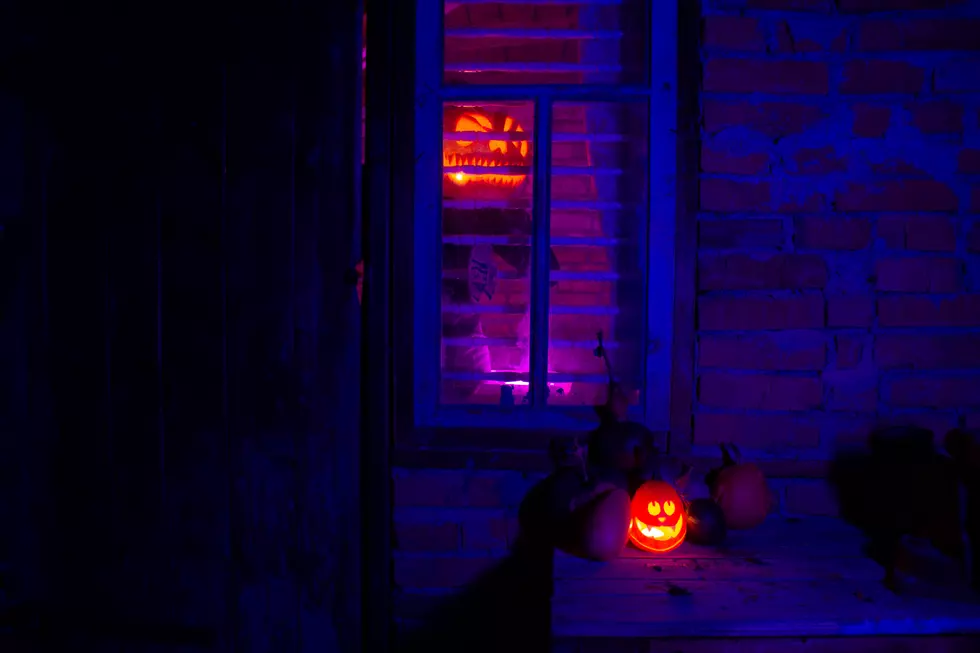 Spooky and Sweet: Eastern Iowa Trick-or Treat Times [LIST]
Photo by aisvri on Unsplash
There are many Halloween-related events happening the rest of this month, from area haunted houses you can visit, to the return of the Cedar Rapids Halloween parade. For many, the good old-fashioned trick-or-treating tradition is still King, and we have seen several Eastern Iowa communities announce designated hours for that to take place as we approach "All Hallow's Eve".
Keep in mind, many cities, including Cedar Rapids, have again chosen not to set designated hours. Marion has done the same while suggesting the festivities wrap up by 8 p.m. For those who have set times, KCRG has provided this list. Clicking highlighted links will provide additional information for events in those cities:
Belle Plaine: October 31 from 5 to 8 p.m.
Bettendorf: October 31 from 5 p.m. - 7:30 p.m. (Halloween Parade is Oct. 29 at 6:30 p.m.)
Cedar Falls: October 29 from 5:30 p.m. to 7:30 p.m.
Center Point: October 31 from 5 p.m. to 7:30 p.m.
Coralville: October 31 from 5:30 p.m. to 8 p.m.
Durant: October 31 from 5 p.m. to 7:30 p.m.
Dysart: October 31 from 5 p.m. to 7 p.m.
Epworth: October 30 from 6 p.m. to 7 p.m.
Farley: October 30 from 5:30 p.m. to 7 p.m.
Iowa City: October 31 from 5:30 p.m. to 8 p.m.
Marion: Trick-or-Treat event at City Hall (1225 6th Avenue) October 31 from 3 p.m. to 5 p.m. (no citywide set time for trick-or-treating: residents can turn lights on/off during hours they wish to participate)
Monticello: October 31 from 6 p.m. to 8 p.m.
North Liberty: October 31 from 5 p.m. to 8 p.m. (additional Halloween events list)
Swisher: October 31 from 5:30-8 p.m.(according to city website)
Waterloo - October 29 from 5:30 p.m. to 7:30 p.m.
Waverly - Jack-O-Lantern Night - October 27 from 6 p.m. to 7:30 p.m. - Citywide trick-or-treat on Oct. 31 from 5:30 p.m. to 7:30 p.m.
What sweet treats will Eastern Iowa's young ghosts and goblins be seeking out the most? Click here for a look at the most popular Halloween candy in Iowa in 2022.
We have a few more trick-or-treat events to tell you about as well. See below for more information and if there's any we have missed, we'd love to hear about them with a message in our free mobile app.
Trick-or-Treat at NorthPoint

North Point; 621 Center Point Road NE, Cedar Rapids
Wednesday, October 26; 6-9 p.m. (family-friendly, costumes welcome)
Halloween Kids Brunch

Sunday, October 30, 8 a.m-1 p.m.
Chrome Horse Saloon NewBo; 1201 3rd St. SE, Cedar Rapids
Kids Brunch Only $5
Face Painting, fun decorations, arts and crafts table, special kids-only buffet with normal brunch
Strictly TEAL Trunk or Treat

Friday, October 28; 4-5:30 p.m
10th Avenue Parking lot at Guthridge Park
Children and individuals with food allergies, special diets, and those who prefer to stay away from the traditional sugar-filled treats of Halloween are welcome to come "trick or treat" and receive non-food items in an effort to promote an inclusive Halloween.
For more information on these events, click HERE.
Iowa Kids & Pets Rock Adorable Halloween Costumes
We asked listeners to share their kids' and pets' cute Halloween costumes, and they delivered! Here are a few of our favorites!
A Sneak Peek Look Inside Circle of Ash Haunted Attraction
Circle of Ash Haunted Attraction, located at the Linn County Fairgrounds in Central City, is opening for the season this week! Take a look at all three haunts before you visit in 2022