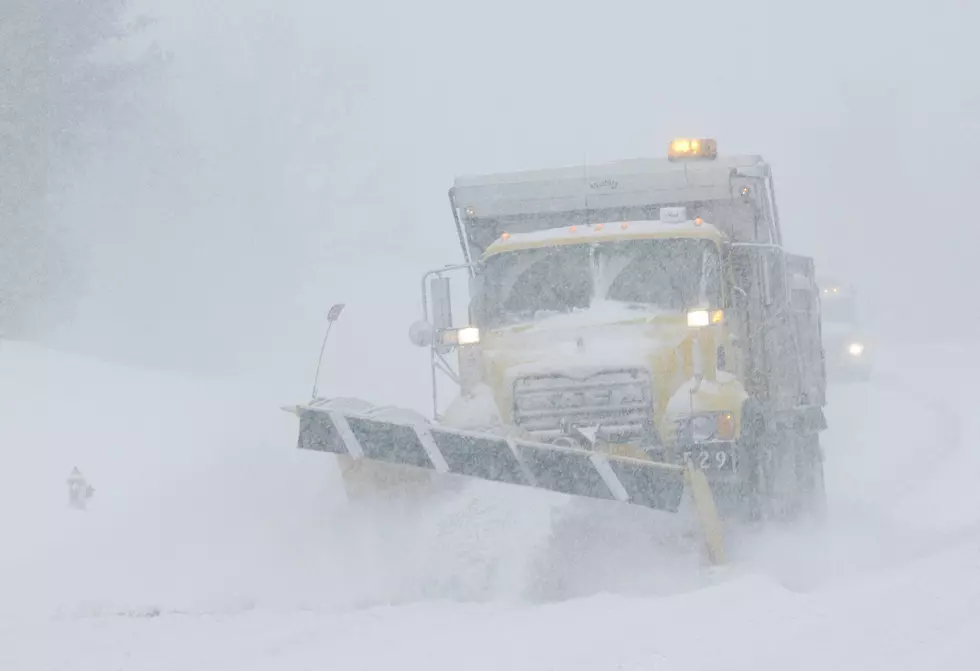 [UPDATED] Northern Half of Eastern Iowa Under Winter Storm Warning
William Thomas Cain
Areas north of Interstate 80 are under a Winter Storm Warning from noon Saturday, January 30 through 3 p.m. on Sunday, January 31, 2021. Counties south of I-80 are now all under a Winter Weather Advisory during that time.
A mixture of precipitation is expected to develop later this morning, eventually turning into snow late this afternoon or early this evening, with the heaviest precipitation late this afternoon and Saturday evening. Ice accumulation of up to two-tenths of an inch is possible north of I-80, which will likely cause slick roads and dangerous travel conditions.
Areas along and north of I-80 are expected to see heavier snow amounts, with the changeover to snow happening sooner.
[UPDATE 1/29/21 2:30 p.m.] The National Weather Service in the Quad Cities just upgraded the Winter Storm Watch to a Winter Storm Warning for parts of eastern Iowa. The warning is for the counties in pink and is in effect from 9 am Saturday through noon on Sunday. The counties in purple are under a Winter Weather Advisory.
The precipitation is still expected to begin as mixed, with ice up to a tenth of an inch of accumulation, followed by a transition to all snow.
[ORIGINAL STORY Thursday morning 1/29/21] Mother Nature just doesn't seem to want to give us a break these days but if there's a bright spot, I guess it's that this one is coming on the weekend. The next one won't, but we'll focus more on that a little later. First, all that blue on the map below is the area of the newest Winter Storm Watch. It was issued this morning from Saturday at noon through Sunday at noon.
The somewhat unusual thing about this storm is that eastern Iowa is the exact point where it's expected to turn into trouble. Not to our west. Nope, right here. As you can see, large parts of Illinois, Indiana, and Ohio, and parts of southern Wisconsin are also expected to see the impact of the storm as it advances eastward.
Why does it all begin here? Moisture. Just check out the explosion of moisture as the low-pressure system comes out of Oklahoma and Kansas, making its way northeast.
Our weather partner, Iowa's News Now CBS 2, expects a mix of wintery precipitation to develop Saturday afternoon from south to north, turning into heavy snow by late afternoon into early evening on Saturday. The heaviest snow is forecast to fall from Saturday night at 6 p.m. through Sunday morning at 6 a.m. Wind gusts of up to 35 miles-per-hour could also add to travel difficulties. Here is the current snowfall forecast:
The extended forecast from the National Weather Service in the Quad Cities says another winter storm could impact the area Wednesday night and Thursday.
50 days 'til spring and, with a little luck, Puxatawney Phil won't see his shadow on Tuesday. I don't believe in that stuff, but at this point, I'm looking for hope anywhere I can find it.
LOOK: 20 tips to help your houseplants survive the winter
TIPS: Here's how you can prepare for power outages
KEEP READING: Get answers to 51 of the most frequently asked weather questions...