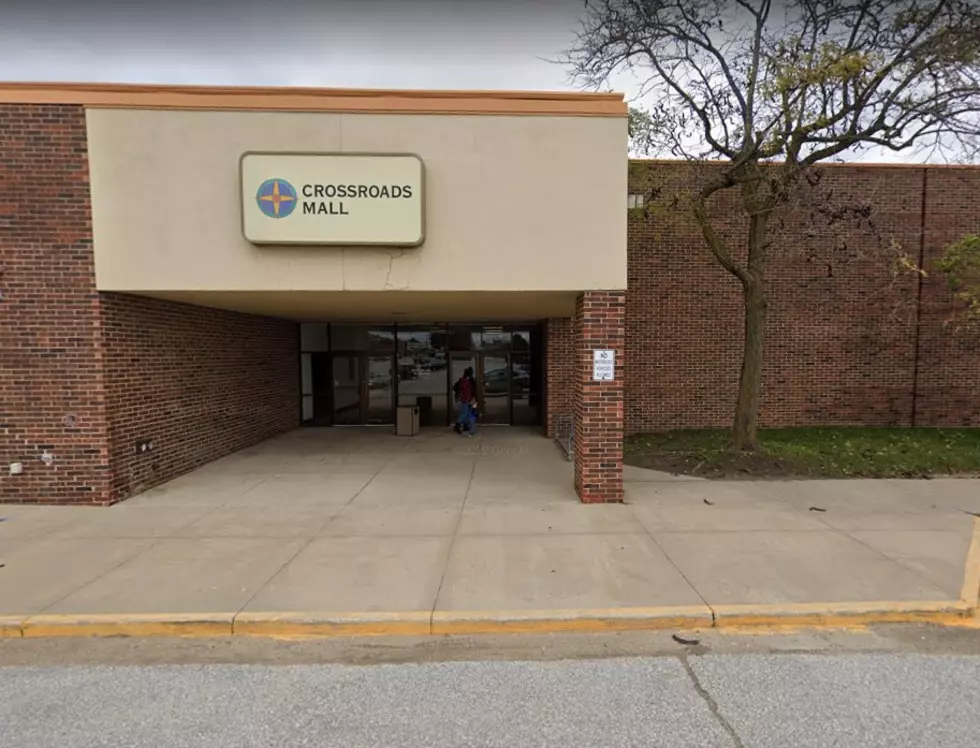 Closed: Farewell to Another Historic Iowa Mall [PHOTOS]
Google Street View
Shoppers in Fort Dodge, in western Iowa, may be spending their last Labor Day weekend roaming the halls of what's left of another legendary mall.
Rumors had been circulating across social media that Crossroads Mall was closing its doors. On this side of the state, many were shocked to hear that, thinking it meant Crossroads Mall in Waterloo. For now, that shopping center is safe.
However, KCCI says that the iconic mall situated at 217 S. 57th Street in Fort Dodge is kaput. The one store remaining, Shoe Sensation is working to transition to its new location, 1513 2nd Ave. North. It, along with the mall itself, is closing Tuesday, September 6 at 6 p.m.

What the location will now become is a mixed-use building called "Corridor Plaza". It will include retail, restaurants, and a hotel, much like what became of Westdale Mall after it closed down in March of 2014. Original, grandiose plans for the once-mighty family hangout and one-stop shopping center that at one time had 114 stores, have yet to come to fruition.
One word that explains why these malls keep closing: Amazon. It's not necessarily that simple, but online shopping has certainly changed the ways of the retail world.
Meanwhile, another Iowa mall that appeared to be on its last legs may be getting a reprieve. After being purchased by U.S. Bank and facing foreclosure earlier this year, Valley West Mall in Des Moines has hope of bringing life back inside the walls of its brick-and-mortar space. A $278 million plan to redevelop Valley West Mall into an office, residential, entertainment, and shopping venue has been scrapped, as according to KCCI, the Iowa Economic Development Authority did not accept the plan.
One of the remaining Valley West tenants has already expressed interest in re-upping its lease to help revitalize the mall. According to Laura Johnson, co-founder of the Iowa Children's Museum,
It's very encouraging for us. We would like to stay here. We've been really happy here.
That's hopefully good news for Valley West, but as for Crossroads, the boots and shoes you can buy at their remaining store are made for walking, and that's just what they'll do when the life of a Fort Dodge icon comes to an end on Tuesday.
Horse Stable Airbnb 10 mi. from LeClaire Iowa
50 Famous Brands That No Longer Exist