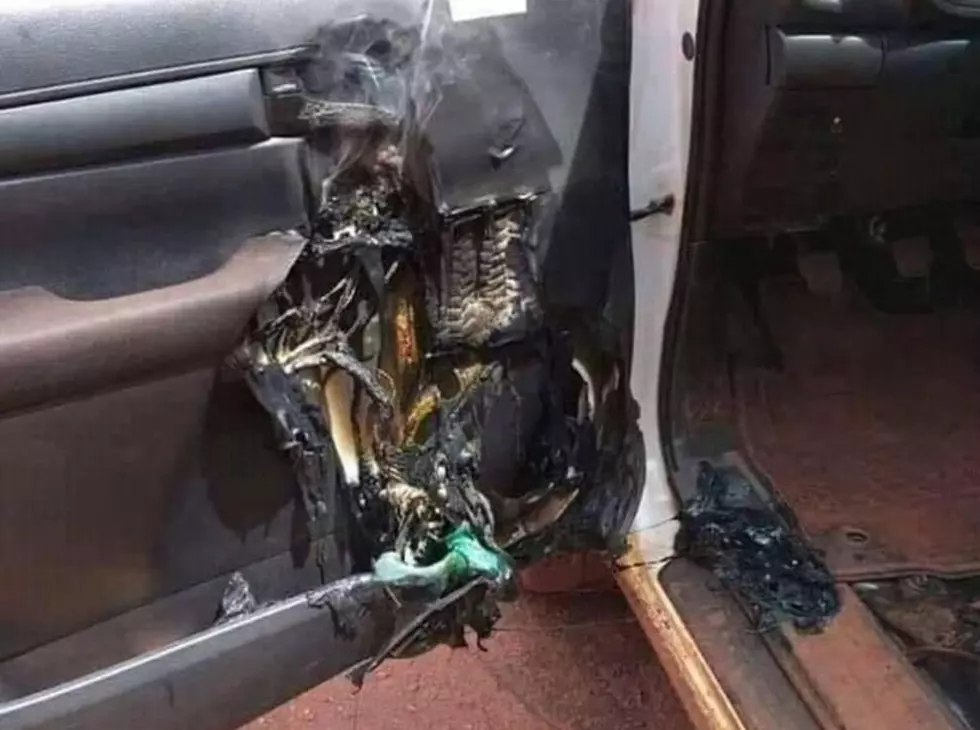 Fire Department Issues Warning About Hand Sanitizers in Vehicles
Western Lakes Fire District, Facebook
Enter your number to get our free mobile app
At a time when nearly everyone seems to have at least one bottle of hand sanitizer in their vehicles, a Wisconson Fire Department is reminding us about the dangers they can present as the weather heats up.
Hand sanitizer contains alcohol, making it flammable. As warmer temperatures arrive around the Midwest (someday they will, really), hand sanitizer in our vehicles is something we should consider. According to a post from the Western Lakes Fire District keeping hand sanitizer in the open, where the sun can get to it, can be a fire hazard. In the post they warn that "Keeping it in your car during hot weather, exposing it to sun causing magnification of light through the bottle, and particularly being next to open flame while smoking in vehicles or grilling while enjoying this weekend--can lead to disaster. Please respect the possibilities and be fire safe."
I believe a simple way to avoid the problem would be to keep your hand sanitizer bottle or bottles inside the glove compartment where the sun can't get to it. And by all means, don't smoke while you have the bottle open. As the fire department said, "Please respect the possibilities and be fire safe." After all, the alternative doesn't look very good at all...
Goosebumps and other bodily reactions, explained