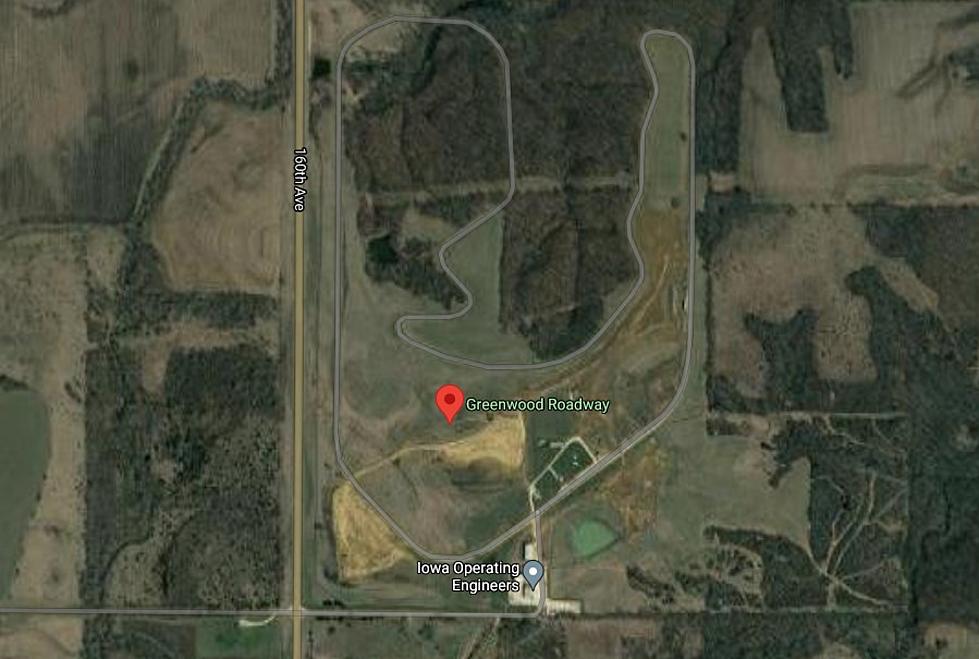 Lost Iowa: Do You Know the Legend of Greenwood Roadway?
Greenwood Roadway today, via Google
There's so much history in the Hawkeye State. From the still active and always popular Field of Dreams, to the Maquoketa Caves, a popular tourist site. And, of course, there's the lore of the doomed Roseann Barr mansion. But perhaps it's the tale of a former sports car racing track that still gathers the most whisper and intrigue. If you're not familiar with Greenwood Roadway, it's time you become aquatinted with a now bygone piece of Iowa history.
It was the 1960s and Iowa was on the map in a big way with racing enthusiasts
Greenwood Roadway was a 3-mile sports car racing track which is located in Indianola on Highway 65. At the time it was built, much like today, the track was miles and miles from an urban community. But that didn't stop it from gaining huge attention upon its completion.
The roadway first opened in 1963. Almost immediately, it played host to some of the biggest names in road-course racing. The likes of Carol Shelby, Curt Gonstead, and Dick Doane. It hosted major tournament races like the SCCA Regional and Governor's Cup race. However, the good times were very short-lived.
Despite the course being held in high regard, it was shut down a mere three years after it first hosted a race due to rising upkeep costs. Despite opening in 1963 and closing in 1966, there are still Facebook groups, websites, and message boards dedicated to discussing the rich, albeit short history the track had. It's also been immortalized in a video game, scroll down for more on that.
Here are some photos from an Abandoned Iowa Facebook post:
The track lives on in a video game... sort of
The popular PlayStation racing franchise Gran Turismo features a track called "Deep Forest". This track mimics the precise layout Iowa's Greenwood Roadway had.
You can see the full Greenwood course layout here.
Today, very little remains of the original course. From space, you can see the track skeleton. Other than this, 'no trespassing' signs adorn a gate and block the general public's attempt to see a slice of Iowa history.
LOOK: Iowa's 12 Smallest Towns That You Could Blink and Miss
Pac-Man Facts: 40 Easily Digestible Bits of Arcade-Game History
From his arcade-game fame to his own TV show and appearances on all kinds of collectibles, a look back at Pac-Man.